The Best Senior-Friendly Cell Phone Providers in 2022
Cell phones are products of innovative technology that have helped us in many ways. We use cell phones to get in touch with our loved ones and to conduct business, even mobile apps can cater to our personal needs. But one thing's for sure, using a cell phone can be complicated especially for seniors. To add up, even cell phone providers offer complicated cell phone plans.
Cell phone subscriptions are hard to understand plus come with extremely high fees. As cell phones are getting more complex, cell phone plans are getting more expensive. With the data overage charges and unexplained fees, most seniors do not understand where these expenses are coming from.
But not all, there still are affordable and senior-friendly cell phone plans available. And we made it easy for you. For seniors who want an easier cell phone plan to understand and those who have limited budgets, here are the best senior-friendly cell phone providers that might be perfect for you.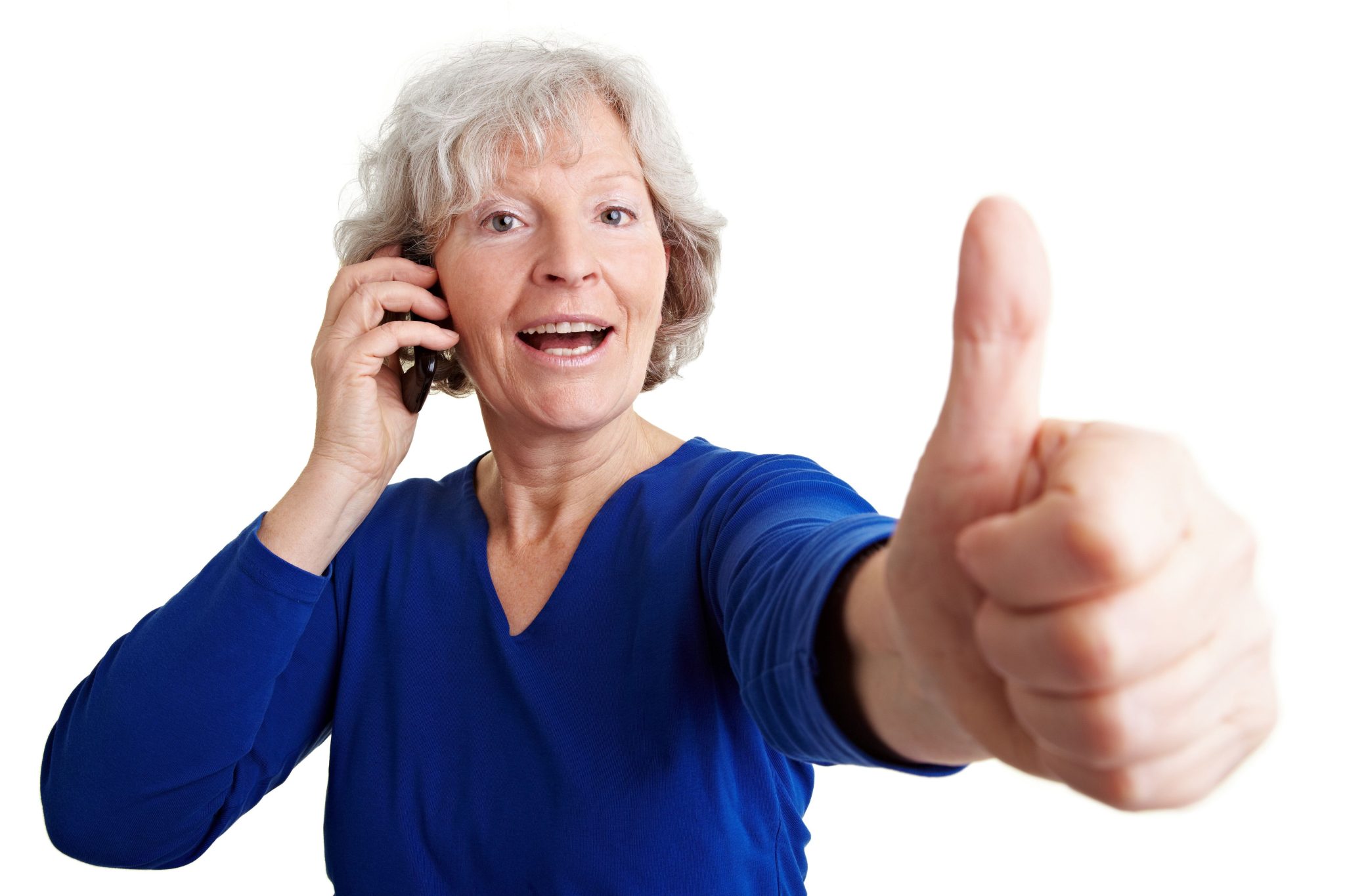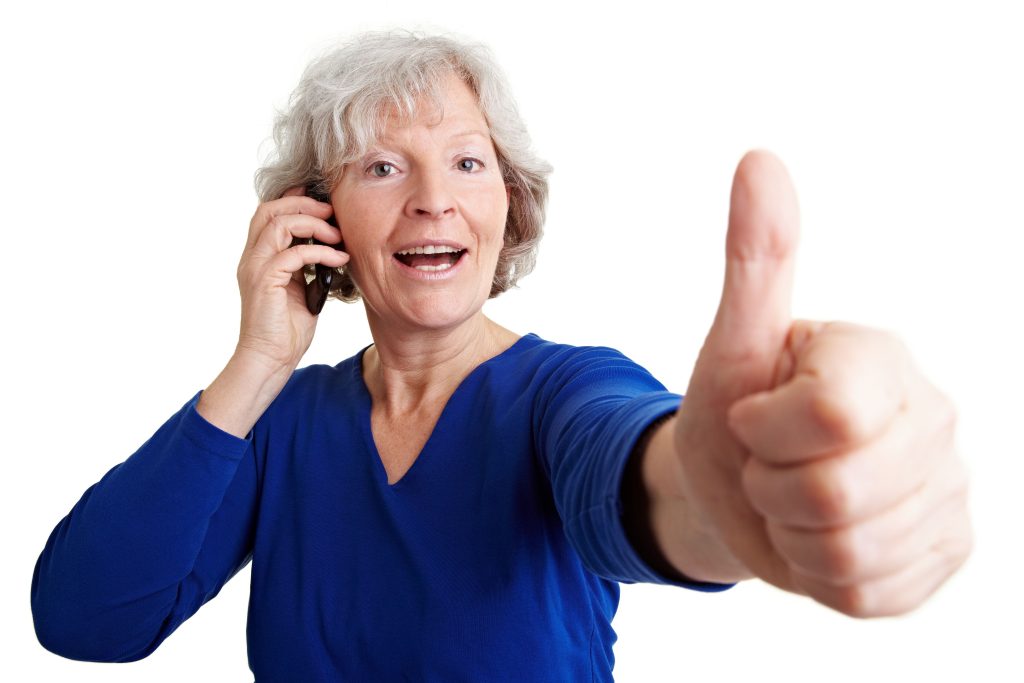 The Top 4 Senior-Friendly Cell Phone Plans
1. T-Mobile
Are you an existing T-Mobile customer? If you are, then you made a wise choice. T-Mobile offers many senior-friendly and affordable cell phone plans. In fact, T-Mobile offers a special plan especially designed for people aged 55 and above. The cell phone plan is designed to be simple to understand that best suits the needs of people 55 years and older.
T- Mobile offers the Unlimited 55+ cell phone plan. As the subscription says, it's for individuals 55 and above. It's offered in three different packages — the Essentials 55+ as the basic plan, the Magenta 55+, T-Mobile's signature unlimited plan, and the Magenta Max 55+, the premium unlimited plan.
If you choose one of those plans, you can get to enjoy great benefits plus affordable monthly bills. They offer plans ranging from $27-$45 per month. In addition, the Magenta plans have free Netflix subscriptions. Plus, T-Mobile is one of the largest network providers in the US so you have the peace of mind that you're in great hands.
2. Consumer Cellular
Another senior-friendly and affordable cell phone plan are from Consumer Cellular. They offer straightforward and affordable cellular plans for people of all ages. But Consumer Cellular thinks in advance and has made all their plans straightforward so that even seniors will understand the service they offer.
Even though Consumer Cellular is a still-growing cellular company, they're doing a great job to out beat the big names in the industry. Mind you, they're a competition to watch out for. Consumer Cellular really has thought out its products well while keeping the seniors in mind.
For instance, they allow you to choose any mobile device you like. So seniors have the freedom to choose a phone they prefer. They offer the latest phone models and even simple flip phones for others who prefer more straightforward mobile phones. Aside from phones they also offer tablets and a home phone base.
You can avail of a plan from Consumer Cellular for as low as $2 per month. Yes, that's not a typo error! You can get a plan for $2 per month for a Link II flip phone. Other plan offers for the latest phones like iPhone 13 and the Galaxy ZFold 3 range from $7 to $74.
If you don't need internet and just want to call and text to connect to your loved ones, you can avail of that at Consumer Cellular. Consumer Cellular indeed offers flexibility and affordability to their consumers, especially seniors. If applying through the internet isn't your thing, you can simply give them a call and they will assist you with the application process.
3. Jitterbug Direct
Recognized as one of the pioneers of cellular phone providers for seniors is Jitterbug Direct. Jitterbug Direct stands by what they have offered even before — simple cellular services. Why all the confusion if it can be kept simple? Seniors should have a hassle-free experience when acquiring a cellular plan, and that's what Jitterbug exactly does.
You don't need internet data? You can tell that to Jitterbug Direct. Don't need unlimited calls or texts? You can eliminate the unnecessary inclusions for you. Jitterbug Direct even offers simple flip phones for seniors up to this day. You should check out their Jitterbug Flip2 with a large screen and buttons. Perfect for seniors who dread touch screen phones and mobile phones with small buttons.
You can get a basic plan for as low as $14.99 and premium plans with a lot of inclusions for as much as $59.99 per month. Other than having a fantastic cell service all over the US they also offer affordable services for seniors.
What makes Jitterbug Direct senior-friendly is their Personal Emergency Response System otherwise called their Medical Alert Systems. Jitterbug Direct offers Live Mobile+ and Lively Wearable2 in case of any medical emergency. No wonder why Jitterbug Direct is known as one of the best senior-friendly cell phone providers.
4. Republic Wireless
The last contender but definitely not the least senior-friendly cell phone provider is Republic Wireless. They are newcomers to the cell phone world but they are growing fast and many seniors are pleased with what they have to offer. Republic Wireless is earning a great reputation thanks to its senior-friendly practices.
Republic Wireless offers flexible plans with no annual contract. For as low as $15 per month, you can enjoy unlimited texts and calls to your loved ones. If you need internet on your mobile phone, you can pay between $20-$45 per month for additional internet services.
What we know is that for whichever plan or price point you'll avail from Republic Wireless, their services are proven as senior-friendly and of course available. You can always check out their latest deals online.
The Takeaway
What are you waiting for? Don't prolong the waiting game. If you're planning to get a senior-friendly plan for yourself or perhaps a loved one, those are the best options above. But remember, T-Mobile, Consumer Cellular, Jitterbug Direct, and Republic Wireless are not only senior-friendly but for consumers of all ages as well.
Just make sure to do your research and compare the best deals online. Make sure to compare the rates, inclusions, and which cell phone provider best fits your needs. If you want, you can also ask for suggestions from friends and family. Also, you can always pick up the phone and have a customer service representative from the cell phone provider explain the plan exclusions for you.
Remember that there are many senior-friendly cell phone providers out there. You don't need to confuse yourself with advanced mobile phones and complicated plan inclusions. Just pick from the options above and you won't have to complicate matters anymore.