Remote Jobs You Should Look Into This Year (2022)
Even a little before the start of the pandemic, there has been a rise towards the work-from-home setup and remote jobs available. It wasn't until lockdowns and quarantines were introduced that the setup has found immense popularity among different-sized businesses. Working remotely comes with so many benefits that most people would rather stay clear from working in an office setting again!
Findings from the Becker Friedman Institute discovered that a good 30% of individuals were more engaged and happier with their work.¹ It's no surprise because working from home saves people costs and time. When you're at home, you can attend virtual meetings in your PJs and watch the whole season of Squid Game while typing up your reports. Here are nine jobs you can look into to kickstart your career in remote work!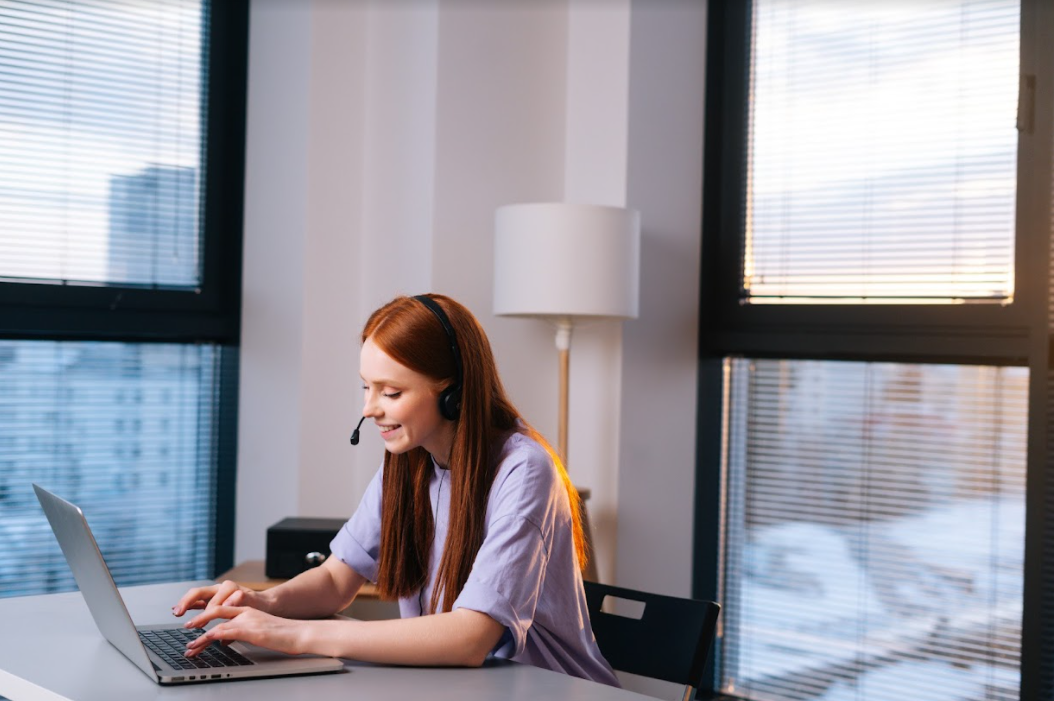 Customer Service Representative
The typical work of a customer service representative involves answering questions, locating client information, and solving difficulties related to whatever product your company sells. Normally this type of work is at a call center, where everyone is separated in multiple cubicles with a working desktop and a telephone.
Although the typical CSR job involves handling calls, some non-voice roles are dedicated to answering chats and emails. Depending on the company, you can work full-time or part-time and assist customers during your spare time.
How much you can earn: $35,830 /year ²
Bookkeeper
Anyone can train to be a bookkeeper but it is still a job that requires a specialized kind of talent. A good bookkeeper is someone who is very meticulous with their work, has great attention to detail, basic administrative skills, and preferably someone with knowledge in all things money.
The typical work of a bookkeeper includes recording financial transactions, updating statements and paperwork, and reviewing monetary records. You are also in charge of payments and invoicing, as well as receipts and other costs.
How much you can earn: $42,410 /year ³
Social Media Specialist
With everything going online, it only makes sense that someone takes care of your image online. Most people would rather do the job themselves however, having a social media specialist who can craft an identity for your brand might spell the difference between success and failure.
A social media specialist not only handles your social media account (of course), but they usually come up with engaging content. Most social media specialists are expected to have basic knowledge on the following: content strategy, digital project management, data and analytics, brand marketing, search engine optimization (SEO), website design and development, and how to set up an e-commerce platform.
How much you can earn: $47,427 /year ⁴
Virtual Assistant
Just like an administrative assistant, a virtual assistant does pretty much all of the menial and repetitive tasks in an office. You'll read and reply to emails, watch over social media accounts, manage schedules, and even conduct research on an ordinary day. Other tasks might also include transcribing, interviewing, and even booking flights and accommodations.
The virtual assistant field is big and can be categorized into specialized fields. There are VAs who work in medicine, real estate, bookkeeping, and e-commerce. The boring aspects of the job are made up for the fact that everything is done online. Anyone can be a virtual assistant, and what's good about it is you can do this job anywhere: your home, at a cafe, or even at the beach.
How much you can earn: $67,115 /year ⁵
Data Entry Specialist
The standard routine of a data entry specialist includes sorting, organizing, processing, and managing data for different entities. How do you become a data entry specialist? Most workplaces would prefer that you at least finish high school or have a GED. You must know how to use a computer and know how to use programs like Microsoft Word and Excel.
You should also be able to type at least 45 words per minute. Although it's not needed, like most online jobs those with experience are preferred. You'll be working with a lot of information that requires to be transferred from one point to another, which is why accuracy and attention to detail are very important for those who want to apply.
How much you can earn: $38,710/year ⁶
Transcriber
A transcriber is someone who listens to recorded conversations, meetings, video, and audio files and commits them to write. The transcribed content is important for various reasons. Some corporate entities like to have multiple documentation of a meeting or an event.
Other times, people would rather read what has happened instead of listening to an inaudible recording. Transcribers are also very important for video subtitles as their data provides a more accurate translation of what's being said versus what AI can produce.
Transcribers can sometimes find work at a big company that has a dedicated transcribing team or department. You can also find work at a company that only offers to transcribe various media as a service. You can also find work at a museum or library that wants to preserve historical documents.
Just like the data entry specialist, you are expected to have a high school diploma or GED at least, you're computer literate, and you're very keen on your work.
How much you can earn: $58,441 / year ⁷
Translator
Unlike most of the occupations on the list, a translator would need someone fluent in at least two languages. Depending on the company, they don't have to show diplomas or certificates to prove that they can speak them. Of course, having them is better and can boost your credentials.
Translators can work like transcribers who go through documents and recordings or they can be interpreters. The ultimate goal is transmitting a message from one language to another. Most companies are looking for people who know the nuances of their chosen tongue which is why they prefer native speakers or people who are on par with them.
Median salary as of 2020: $52,330 / year ⁸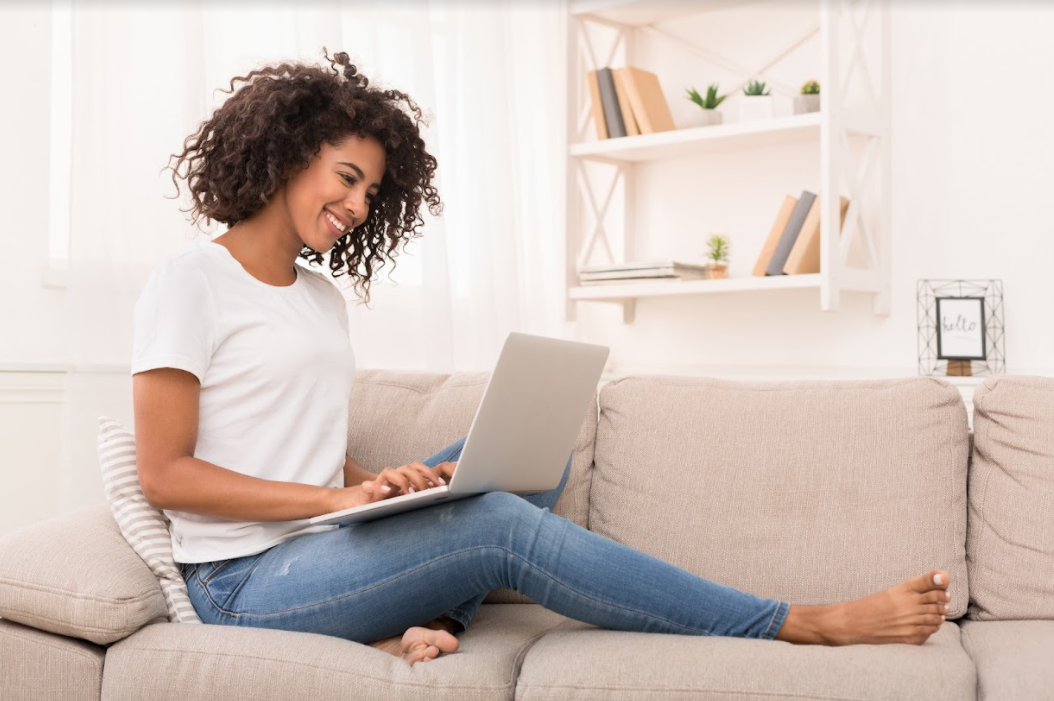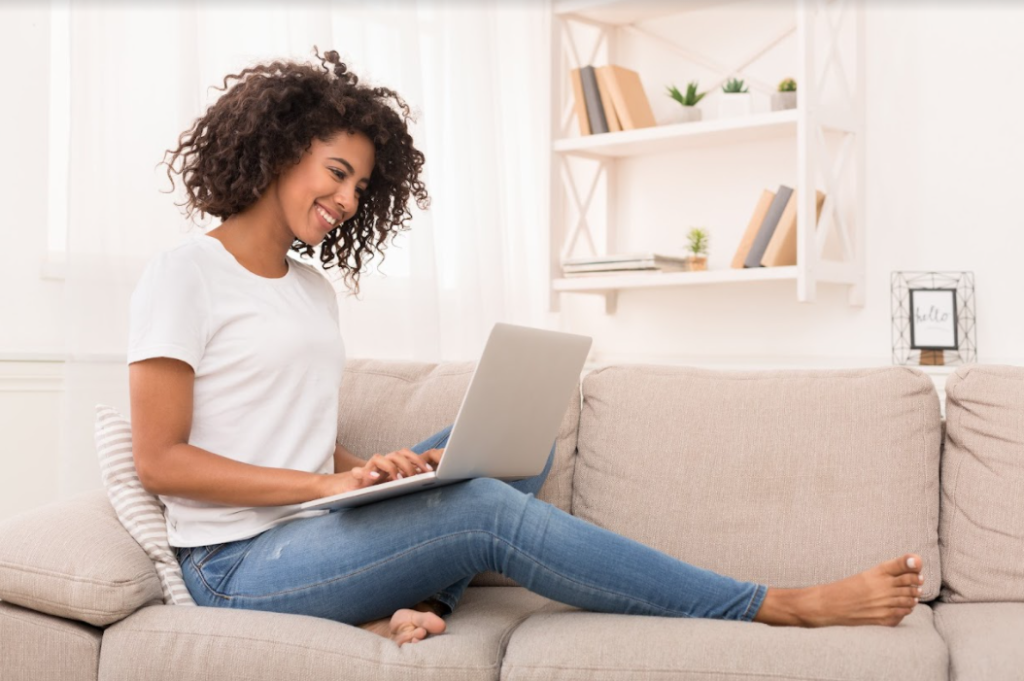 Proofreader
Proofreaders are the people who make sure speeches, books, scripts, research papers, and other written media are free of errors and grammatical mistakes. Depending on their field, they also make sure that the proper format is being followed. Their whole career is based on looking for every little mistake in the text so they can automatically correct it.
Not only does it apply to grammar, but this also means making sure the flow of the content is logical and consistent. Even though they can be compared to editors, the nature of their works is very different. Editors handle multiple facets when it comes to publishing, like drumming up content or assigning who to write on what topic. Proofreaders make sure that what is being pushed out is free of mistakes.
The average salary in the US (as of 2021): $54,192 / year ⁹
Computer Troubleshooting Technician
Solve IT problems and respond to questions about computer software and hardware. Like any company's in-house IT department, an IT professional can help troubleshoot issues through remote controls.
They help out individuals who are locked out of their accounts, restore lost data, and comb through your computer for potential bugs and malware. Sometimes underappreciated, they are the backbone for a lot of corporations because they maintain the programs and systems that handle data collection, security, and communication, to name a few.
Even though holding a Computer Science or Information Technology degree can be very beneficial, becoming a computer technician can be self-taught. You can enroll in short courses, or you can go through Youtube videos that teach you how to troubleshoot different issues.
Average Base Pay in The US: $38,766 / year ¹⁰
What Are You Waiting For?
Now that you have discovered these options, what now? The first thing you can do is develop some skills that can assure you of these remote jobs. In some cases, like that of the virtual assistant and customer service representative, having experience in customer service or retail can get one foot through the door.
You can go to websites like SkillShare, uDemy, or even just YouTube to learn what you need to be marketable. If you think you're ready to go, you have so many options for job hunting. Just googling around, you'll be taken to websites like Indeed, Fiverr, and Monster. Another tip is you should have a LinkedIn profile; it's a professional social platform where working people can meet and connect.
References:
1 Becker Friedman Institute
2 US News
3 US Bureau of Labor Statistics
4 Glassdoor
5 Zip Recruiter
6 Salary.com
7 Zip Recruiter
8 US News
9 Salary.com
10 Glassdoor