The 5 Best Mattresses for Seniors in 2022
Thanks to innovative technology and advanced healthcare practices today, seniors can live a longer, better quality, and healthy life. If seniors are faced with health concerns, it can be worrisome, and most of the time, quite costly. If you're among this age group, read further to know the best mattresses for seniors.
Today we'll discuss the importance of having the perfect mattress for a restful sleep. So why is a good night's sleep essential, and how can it affect your sleep? Studies have shown that poor sleep can affect a person's memory, and concentration problems and weaken the immune system regardless of age. 1
Why Is a Goodnight's Rest Important?
For seniors, not getting enough sleep can lead to other health problems such as high blood pressure and heart problems. That's why choosing the right mattress is important. A mattress that cannot provide pressure relief or adequate support can lead to body aches the next day, thus affecting your 'activities to do' the next day.
Deep and restorative sleep helps regenerate the brain and fight against dementia and memory loss. Also, when asleep, the immune system releases proteins called cytokines. These cytokines fight off infection and inflammation in the body when under a state of stress. When there is sleep deprivation, cytokines production decreases, thus weakening the immune system.
So if you think your quality of sleep has been compromised these past few days or weeks, and you think that the mattress is the culprit, it's time to make some changes. It's time to consider investing in a new quality mattress. Remember, you're not just investing for your bedroom, but for your health as well. So if you've been noticing chronic pains lately, choose your pick on the best five mattresses for seniors.
1. Best for All Sleeping Positions: WinkBed
If you can't categorize yourself as a side-sleeper, back-sleeper, or stomach-sleeper, then you should buy the WinkBed mattress. So far, this is one of the best mattresses of all sleeping positions.
The WinkBed uses an innerspring mattress combined with a special foam designed to align the spine; as a result, reducing pressure points. The WinkBed has a special lumbar pad that helps in reducing lower back pain.
At first glance, the WinkBed mattress looks similar to any other innerspring mattress. But it's so much more special as it has more coils and cushioning foam. It's an excellent mattress with great support and durability.
WinkBed even comes in three different levels of firmness which can accommodate different weights and preferred sleeping positions, which are all beneficial for seniors. If you're based in the US, enjoy free delivery charges along with a 120-day warranty.
2. Best for Joint Pain: Saatva
If you've been having joint pain recently, then your best choice is Saatva. Like the WinkBed mattress, it has an innerspring mattress. The Saatva helps in relieving pressure through thick layers. It also helps absorb the motion, so it doesn't make any noise while sleeping.
Besides being the best mattress for joint pain, this is also an excellent mattress for those suffering from back pain who find their current mattress hot. Thanks to its support core, it has a great heat transfer as it circulates the air well. That's why with Saatva, sleeping times are guaranteed to be cool and comfortable.
Just like the WinkBed, the Saatva comes in three firmness options. Saatva mattresses are only sold online. They offer a 120-day trial period to test out the mattress. All these include free set up of your new mattress and remove your old mattress.
3. Beat Memory Foam Mattress: Loom & Leaf
If you prefer a memory foam mattress, then the Loom & Leaf is an excellent choice. The Loom & Leaf mattress is constructed of durable layers of gel memory foam on top of standard memory foam. These comfortable layers are specifically designed to hug the body to absorb heat and prevent sagging. That's why the Loom & Leaf mattress is also ideal for anyone experiencing chronic back pain.
Loom & Leaf comes in two firmness options, which you can choose depending on your personal preference. Both firmness options can help regulate the temperature thanks to their cooling gel and organic cotton cover. So not only is it excellent for spinal support but cool and comfortable to sleep in as well.
Additionally, it's an ideal mattress for light sleepers since it's a memory foam mattress. Its layers are made of a high-density polyfoam that absorbs motion. Its gel layer is designed to provide optimal spinal support. It also has a remotely-controlled base so the sleeper can adjust the position to fit any body type and sleeping position.
Loom & Leaf mattresses come with a 15-year warranty, and they offer a 130-day trial period. Furthermore, they offer payment installment plans and free white glove delivery. All in all, this is a great mattress for seniors.
4. Best 'Flippable' Mattress: Layla
Are you looking for a mattress that can be flipped? Layla is what you're looking for. This is the perfect mattress for people whose firmness preferences may change from time to time. The Layla mattress provides pain and pressure relief specifically designed for seniors. It has an ideal firmness that can be changed. Yep! You heard that right.
One side of the Layla mattress has a medium softness, while the other side has high firmness. So when you can't make up your mind about what kind of firmness you really want, this is a great choice. If you're not comfortable with its firmness, you can just flip it over.
Don't worry about struggling with flipping it over because it's relatively lightweight. Aside from being 'flippable', it's also best for side and back sleepers thanks to its copper-infused memory foam layers, which are found on both sides. The copper-infused construction aims to improve spinal alignment and alleviate pressure points. Also, the copper element aims to accelerate blood flow which is ideal for seniors who have poor circulation.
Layla offers free shipping to US buyers and a lifetime warranty. They also offer a 120-day trial period to test out the awesomeness of this mattress. If you think it's not the mattress for you, after 120 days, you can return it. If you plan to buy the Layla mattress check out their best deals from time to time. At times they offer big discounts plus free, comfy pillows.
5. Best for Hip and Back Pain: Bear
Last but not least, one of the best mattresses for seniors is the Bear mattress. It's ranked as one of the best mattresses for hip and back pain. It has an innovative design that provides hip and back relief, helps those with poor circulation, and absorbs body heat.
It's made of polyfoam and memory foam layers that maintain a better neutral temperature than other foam mattresses out there. Its layers are good at minimizing noise and motion, making them ideal for seniors who are light sleepers.
If you want to test how comfortable the Bear mattress is, you can reach out to them and enroll for a 100-day trial period. They offer free shipping anywhere in the US and offer free returns. So if you think your hip and back pain is becoming unbearable, it's definitely time to switch your mattress now.
What to Look For in Mattresses for Seniors
Don't get too jumpy and excited about buying that new mattress. Before anything else, there are things you need to know. You should know the characteristics of a mattress you should look for. So, in this case, you get your money's worth and really say that you've made the right choice. Here are some things to consider before buying a new mattress:
Size: Of course, the first thing you need to consider is the size. What is the size of your bed? Will it fit well for your and your partner's size and weight?
Firmness: Make sure to consider the firmness of the mattress. If you choose the right firmness of your mattress, you're surely going to have a good night's sleep plus no more body aches. According to the Sleep Foundation, here are the recommended mattress firmness depending on your sleeping position:
– Side sleeper: 2.5 firmness to offer support and prevent pressure points.
– Back sleeper: 6 to 10 firmness for stronger support and to help prevent back pain.
– Stomach Sleeper: 7 to 9 firmness for rigid spinal support. 2
Support: Also, you need an excellent mattress with great support. Do not confuse a mattress' support and firmness. Overweight individuals should invest in a mattress with high support with more coils.
Cushioning: Always consider the cushioning that relates to the temperature control and softness of the mattress.
Durability: Make sure to look for a mattress with long-lasting durability. Comfort and support are important, but durability is a great plus.
Edge support: The edge support refers to how strong the edges of the mattress are. The edge support is important to avoid falling out of bed, especially for those who keep on tossing and turning at night.
Spine alignment: Look for a mattress with an excellent spine alignment so regardless of your sleeping position, you'll have an optimal sleeping experience.
Pressure relief: If you want a comfortable mattress, ensure it has a pressure relief feature. Pressure relief is the ability of the mattress to respond to the body to avoid pressure points.
Heat transfer: Heat transfer is the ability of the mattress to pull heat away from the body. This is an important feature to look for in a mattress, especially for those who tend to get hot when sleeping.
Trial period: Many mattress companies offer trial periods for their products. If you want to test out a mattress before investing money, look for a mattress with a trial period. So when you think the mattress is not for you, you can return it.
Warranty: Of course, you should look for a mattress with a long warranty. Mattress offering a 10-year warranty is always a great investment.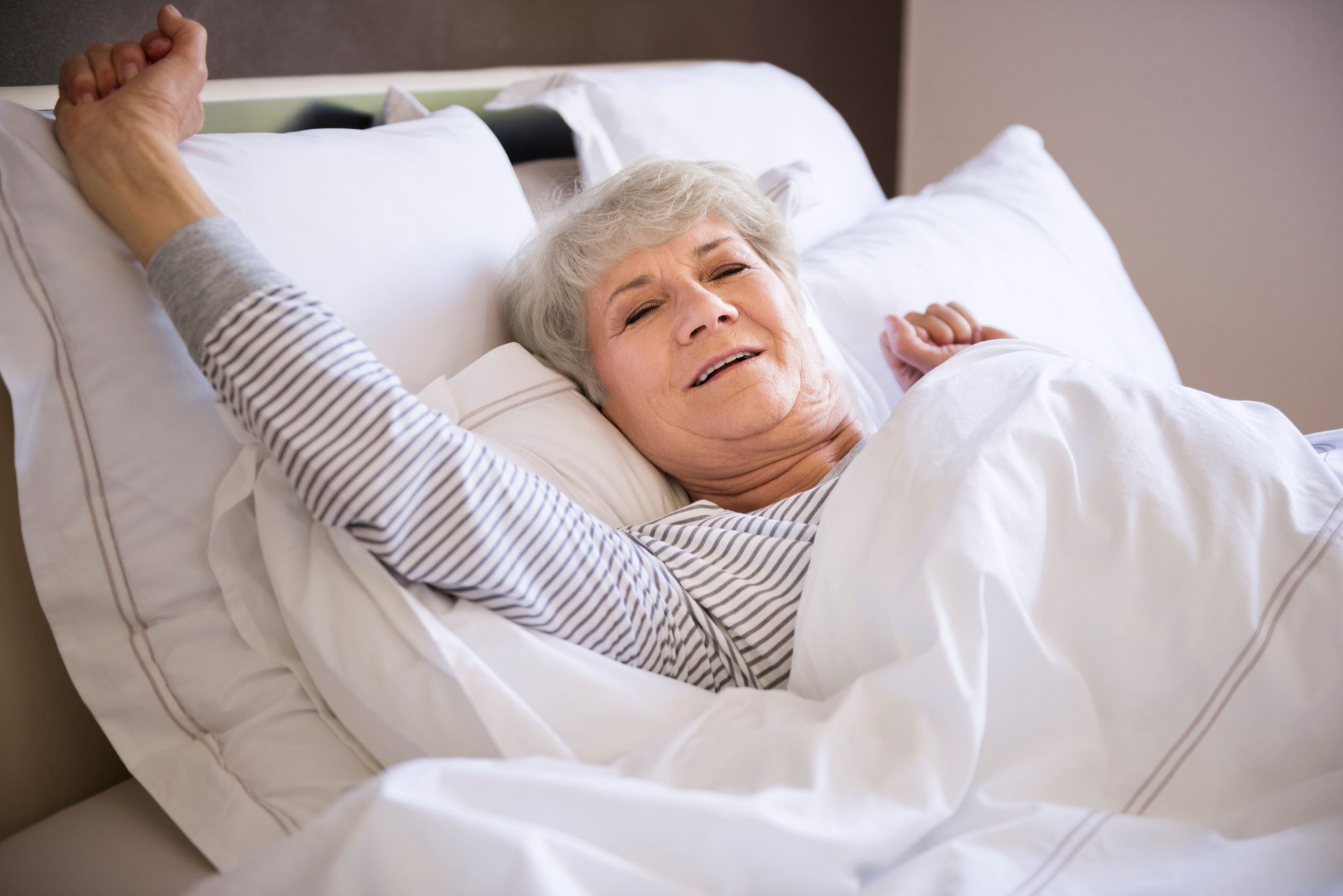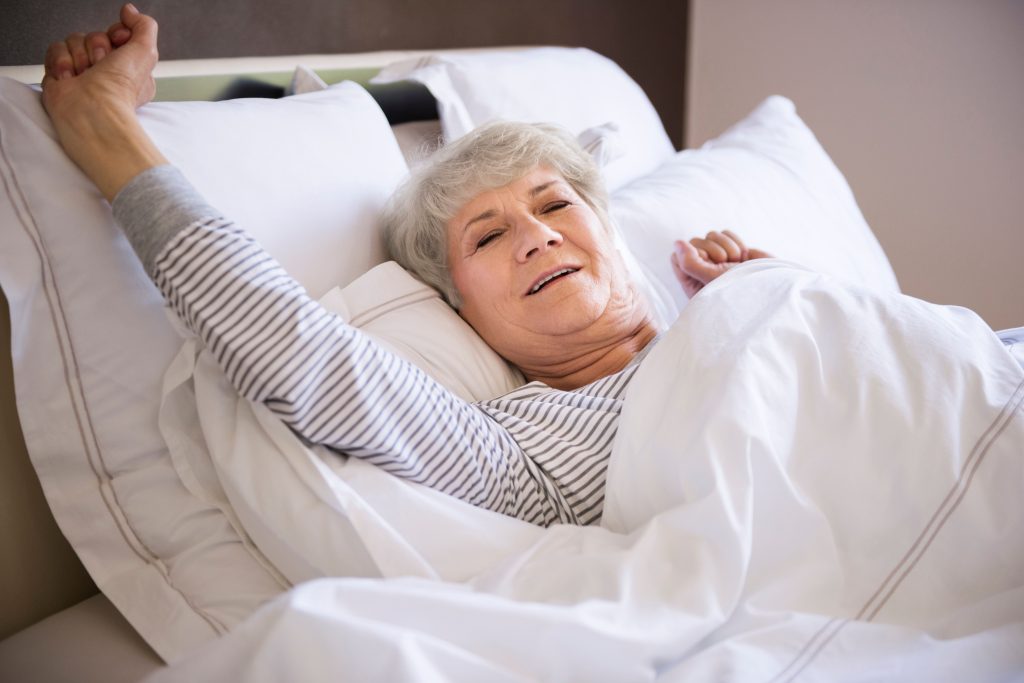 Invest in a Senior-Friendly Mattress Now
So you now know the options for the best mattress for seniors; what to do next? Go ahead, do your research and take a pick. Don't forget that investing in an excellent mattress is important for a goodnight's sleep. Stop suffering from back pain, inadequate sleep, and a noisy mattress by picking from the options above.
Just a reminder: before buying a new mattress, always do your research and observe your sleeping habits. Make sure to observe any body aches experienced, what kind of position you sleep in, and if you feel any discomfort. As you factor in the following, do your research on what kind of options above will best suit your needs and preferences.
References:
1 National Center for Biotechnology Information / Extent and Health Consequences of Chronic Sleep Loss and Sleep Disorders
2 Sleep Foundation / Mattress Firmness