A Complete Guide To Choosing The Best Walk-in Bathtub
A walk-in bathtub is one of the most common bathing methods for older adults who want to stay in their houses as they get old. To top it off, they're better for seniors with mobility issues since they provide water-massaging joint relief and an easy way to bathe.
Falls are the top cause of ER visits for elderly people, so this is exceptionally important. According to the Centers for Disease Control and Prevention, there are around 235,000 emergency room visits each year due to injuries sustained while using the bathroom¹, making it one of the most dangerous rooms in the house to be in.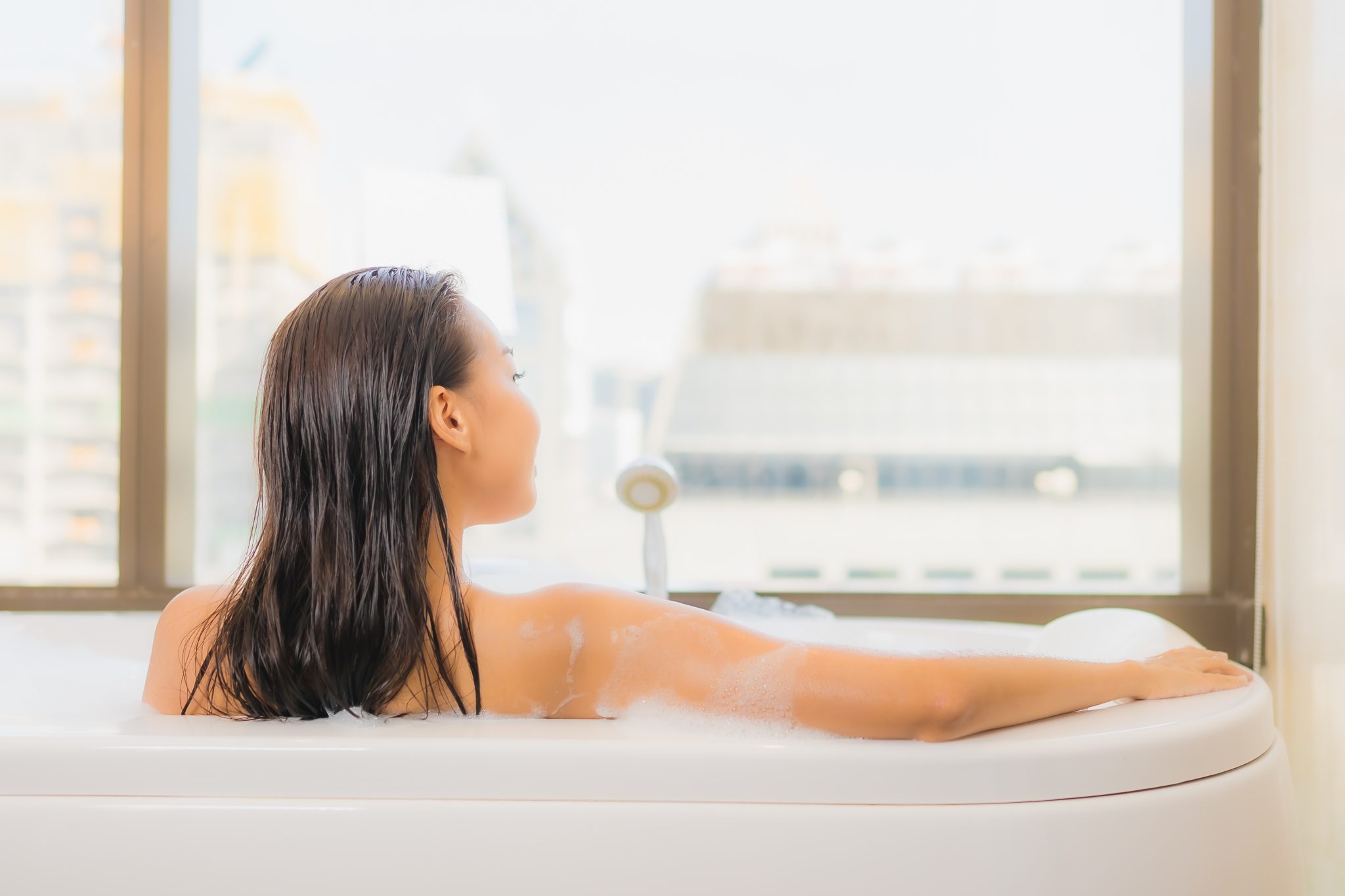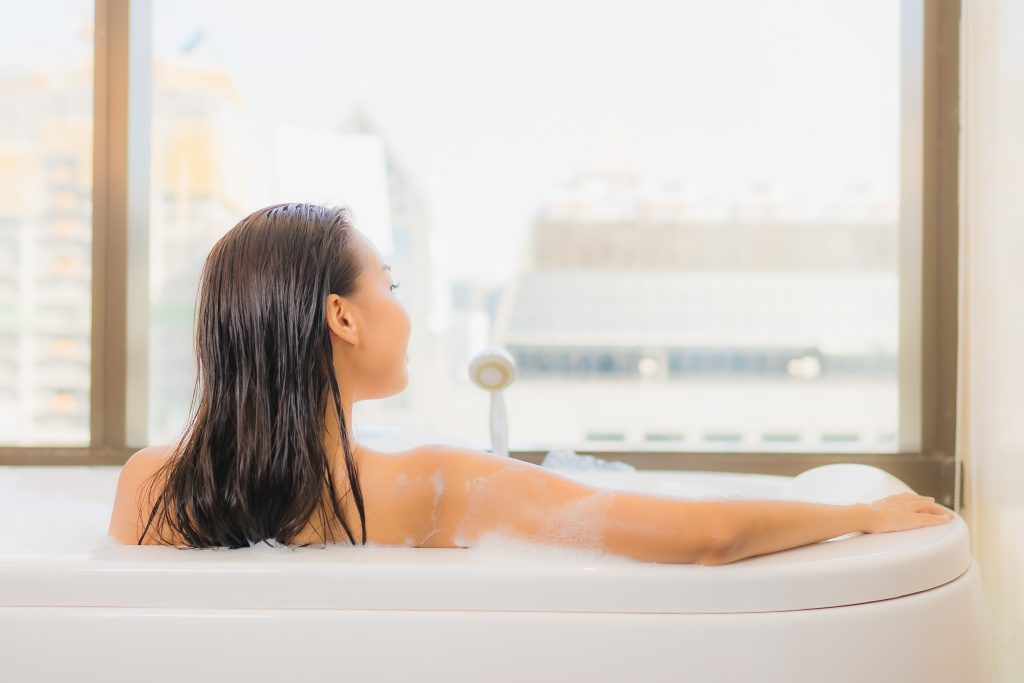 Using these tubs, bathers can get in and out of the tub with ease, and the non-slip surfaces prevent them from falling. A new, safe walk-in tub is an obvious choice for senior citizens and retirees who want to upgrade from their existing bathtub.
Choosing the best walk-in bathtub involves a lot of research and careful thought. There are many walk-in bathtubs to choose from when you're seeking to spend thousands of dollars. Determine what features are essential before making a purchase.
What Is a Walk-In Tub?
The term "walk-in bathtub" refers to a tub that is literally built to be walked into. With this design, the dangers of slipping and falling are significantly reduced for people who have difficulty stepping in or out. The bathtub design incorporates more vertical features than horizontal ones to achieve this. You don't have to stand when bathing in a walk-in tub because it has footholds and handlebars, and some even have seats.
Many walk-in bathtubs include built-in seats for people with weak knees or difficulty standing for long durations. Because these bathtubs are designed to help both the elderly and those with disabilities, this extends double. With the help of guide rails and steps, anyone can comfortably enter the bathtub without the worry of slipping on the slick bathtub surfaces.
How Does a Walk-In Bathtub Work?
Walk-in bathtubs are easy to use. You open the door, step into the tub, then close it. After you've fully sealed the door, you may start filling the tub with water. You won't have any problems taking a shower while seated. After you've finished, turn off the water and open the door to exit.
They are often deeper and have a higher wall than traditional bathtubs because of their unique design. They do, however, have additional characteristics that can be extremely useful for senior citizens. Aging in Place reports that walk-in tubs often include:
Features that make it easier for individuals with disabilities to wash comfortably;
Adults can stand, sit, and keep their balance with the support of built-in grip bars.
Textured surfaces prevent slippery surfaces.
Built-in seats;
All of the tub's controls, including the faucet and the handheld showerhead, are within easy reach of the tub's seats².
Walk-in bathtubs are an option for people of all ages, especially those with limited mobility. For those with limited mobility in the bathroom, this tub may assist them in bathing more safely.
What to Consider When Buying a Walk-In Bathtub
Before installing a walk-in bathtub to replace your current one, there are several things to consider. Each walk-in bathtub is distinct. Each has a unique set of qualities, benefits, and bathing methods. Take the following factors into consideration while looking for a walk-in bathtub.
1. Tub Dimensions
It's critical to ensure that your new walk-in tub fits perfectly in your bathroom. Before you start looking for a new tub, make sure you know how much space you have in your bathroom.
Check to determine if you have enough area for a new shower or tub if you're replacing an old one. You can make a list of all of your size selections if you have them.
2. Accessibility and Safety
The walk-in bathtub's safety should be one of the most critical factors. When purchasing a new tub, keep in mind that these tubs are supposed to be safer and more accessible alternatives to standard bathtubs.
You can evaluate walk-in bathtubs by examining the tub door, the lip you'll need to walk over to enter the tub, and any accessibility elements the tub may have. Textured surfaces and non-slip handles are also among the qualities to look for.
3. How to Fill and Drain a Bathtub
Even though it may seem like a minor issue, you should pay attention to how walk-in tubs fill and drain water. They require the user to get inside before filling and then wait for the water to drain after they're done. This implies that a walk-in tub that can both fill and drain fast is essential.
Where to Shop for Walk-In Bathtubs
Once you've narrowed it down to a few models, it's time to make a purchase. That is, once you've done your research and compared prices.
Buying a walk-in bathtub is a pricey endeavor. Before you make a decision, it's critical to conduct some research. It's still a good idea to search around for the best price and variety of products, even after narrowing your selections.
To obtain the most excellent deal on a walk-in bathtub, you need to do some comparison shopping. With today's technology, it's easier than ever to shop at multiple stores. Shop and compare walk-in bathtubs in these ways:
1. Home and Bath Specialty Stores
Bathtubs can be found in various styles at these specialty merchants, which provide renovation supplies. You may discover walk-in baths at specialty merchants. These stores are likely to have a large variety of products.
2. Hardware Stores
There are a wide variety of bathtubs and showers available in hardware and home improvement stores. It is common for these stores to offer promotions, discounts, and reasonable prices. Check whether your local hardware store provides walk-in tubs or sells them on its website.
3. Online
There are many options to choose from when looking for a walk-in bathtub online. You may look at a variety of retailers, bathtubs, and prices simultaneously.
Once you've compared walk-in bathtubs from a variety of sources, you'll have all the information you need to make an informed decision.
References:
¹CDC, Nonfatal Bathroom Injuries Among Persons Aged ≥15 Years
²Aging In Place, Your Complete Guide To The Best Walk-In Tubs For 2021