How to Restore Seniors' Smile on A Budget
Even if you're a senior, you can still get your teeth aligned or a lost tooth replaced. Dental implants and teeth aligners are two common ways to straighten your teeth and brighten your smile. It's a costly investment, but it can benefit your dental health as well as your self-esteem in the long run. In both of these operations, there are ways to save money. Different payment methods are available from many dentists and dental companies.
Seniors have various payment choices for these services without going over their budget or jeopardizing their finances. Find out your alternatives for teeth aligners or dental implants by searching the internet.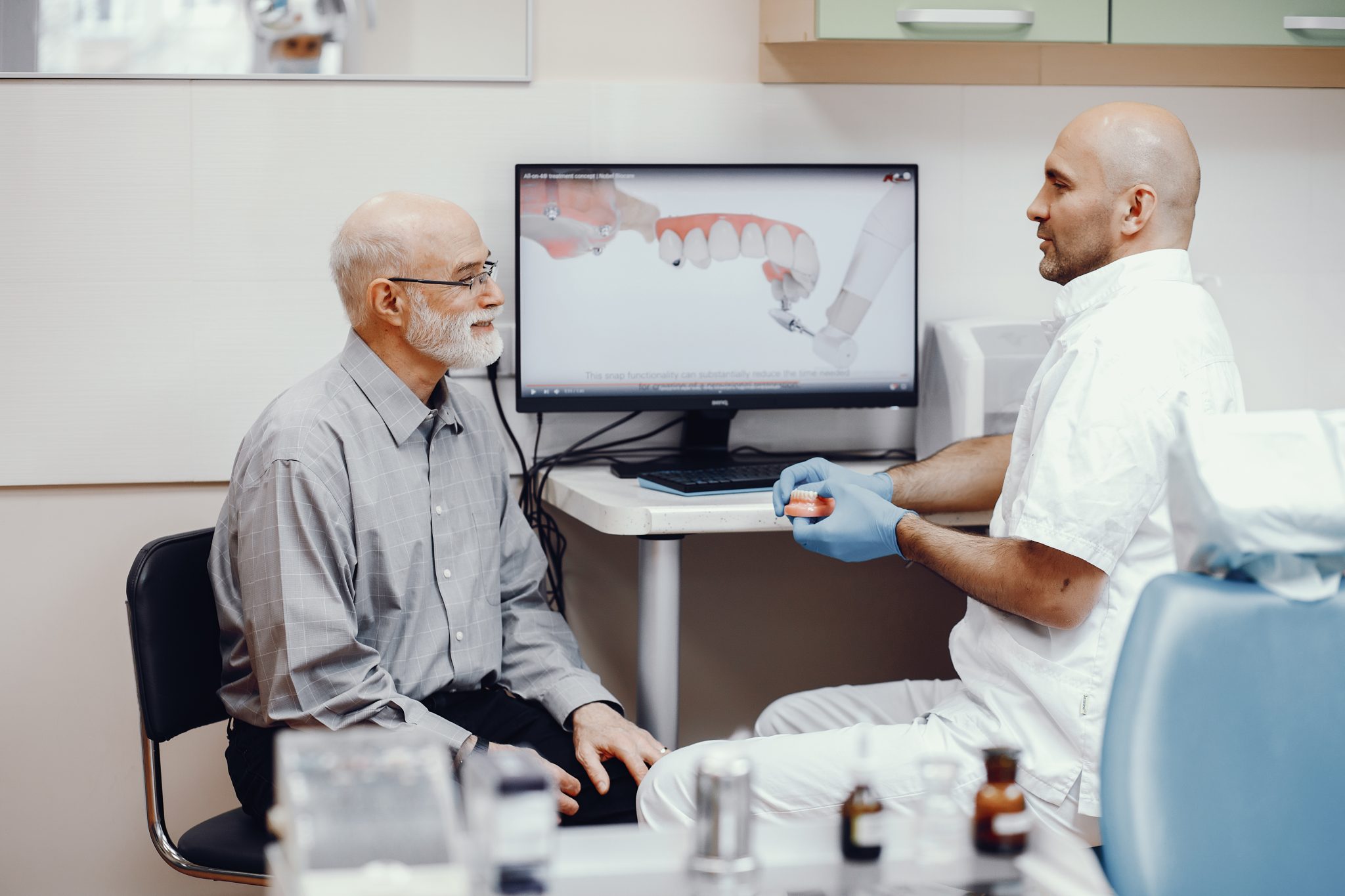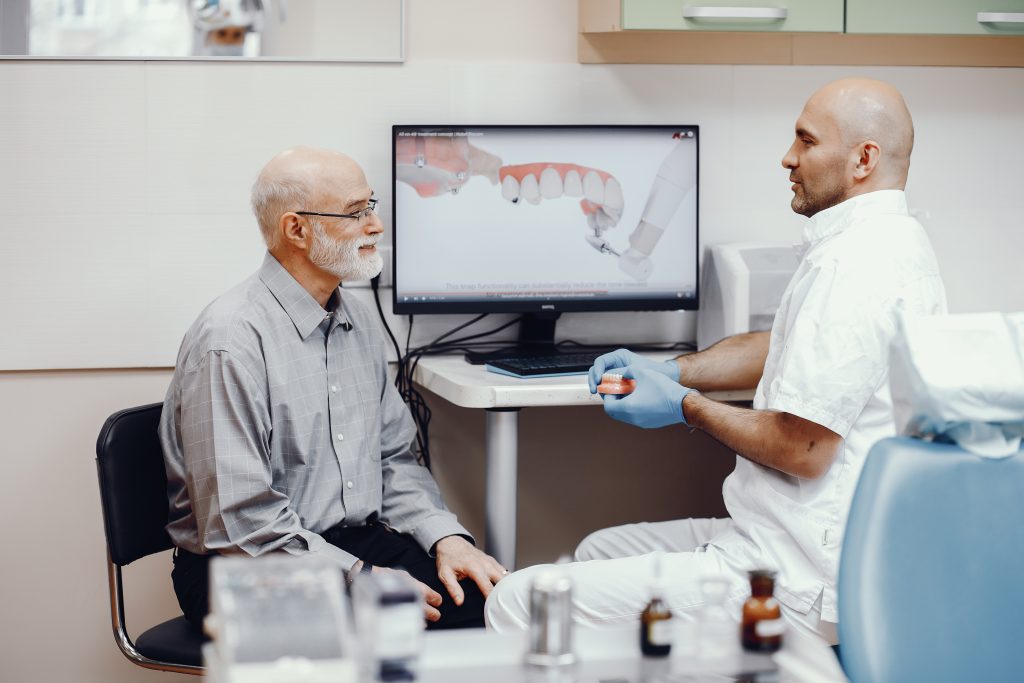 Affordable Teeth Aligner Options for Seniors
Here are a few different methods to pay for a new smile on a budget.
Invisalign
More than eight million individuals have used Invisalign, a popular brand of teeth aligners. Although Invisalign provides various payment options, clients can save money by paying for the service half through cash payment and partially via insurance.¹
Nationally, Invisalign costs between $3,000 and $5,000, according to the Consumer Guide to Dentistry.² Fortunately, you may be eligible for up to $3,500 in insurance coverage for your teeth aligners. Flexible spending accounts (FSAs) and health savings accounts (HSAs) can also be used with Invisalign (HSA).
Smile Direct Club
Teeth aligners from Smile Direct Club are among the most reasonably priced choices available. If you have health insurance, they can work with you to apply your benefits to the total cost of treatment.³ Additionally, Smile Direct Club accepts both HSA and FSA.
There are two simple payment methods:
By making a single $1,950 payment, or
A $250 deposit and a $89 monthly fee for 24 months.
Candid
Simply upload a photo of your teeth to get started with Candid, an online orthodontic service that operates remotely. After that, you have the option of paying as little as $79 a month with a down payment of $299 with a flexible payment plan.⁴ The second choice is a 0% APR plan that requires no down payment.
Customers can spend $2,400 on the package. The best part is that your health insurance may cover up to $1,300 of the cost of teeth aligners from Candid. Candid has partnered with various insurance companies, so check online to see whether you're eligible to file a claim.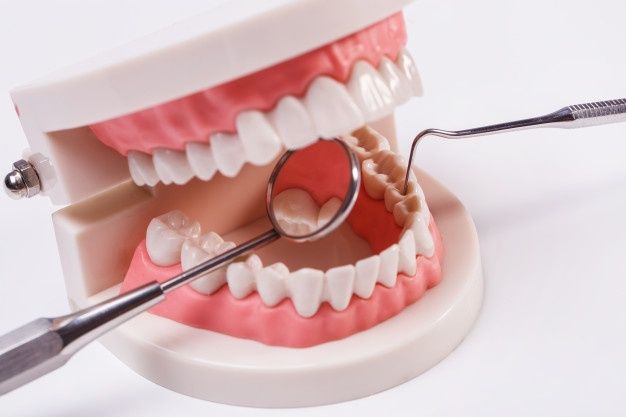 Dental Implants at an Affordable Price
Every year, approximately 2.3 million dental implants are placed. The average cost of a single implant is $3,000, as per Bankrate.⁵ Those in need of many dental replacements may pay anything from $11,500 to $45,000. Implants can be expensive, but there are options for patients to reduce the expense.
Although most insurance plans do not cover dental implants, they may be able to help you obtain a preliminary estimate. Before you go to the dentist, make sure you know exactly how much money you're forking out upfront.
Some people can pay for dental implants in installments. TeethXpress, for example, allows you to pay in tiny monthly installments rather than a hefty upfront cost.⁶ Discuss payment alternatives with your dentist and inquire about their flexible payment arrangements.
Medicare Can Cover Certain Dental Services
Medicare may cover some dental services if you're ever hospitalized and need them.⁷ This would be covered under Medicare Part A. An emergency or complicated dental procedure may necessitate inpatient hospitalization, which the Medicare Advantage Plan covers.
You should be aware that Original Medicare does not cover regular dental care, such as cleanings, treatments, or supplies. As a result, the following are not covered in any way:
Tooth extractions
Cleanings
Dentures
Fillings
Other dental devices
Medicare Advantage Plan participants have a more comprehensive range of alternatives.⁸ Vision, hearing, dental, and wellness programs, which are not included in Original Medicare, are all included in this sort of plan. If you enroll in a plan with dental benefits, you may be eligible for coverage.
It's important to note that Medicare has the right to refuse to pay for services that it determines are not medically essential. It is also possible to appeal the decision as a client.
Find Low-Cost Dental Services Online
Dental care shouldn't cost you thousands of dollars upfront. There are a variety of financing alternatives available to you, whether you're looking for dental implants or teeth aligners.
Find out which services allow you to file a claim with your insurance company. If you don't have medical insurance, discuss payment methods that will enable you to make smaller installments over a specified period. It's essential to do some research online to figure out which payment method is suitable for your situation.
References:
¹Invisalign, How Much Does Invisalign Cost?
²Consumer Guide to Dentistry, Invisalign – How it Works & What it Costs?
³Smile Direct Club, Pricing
⁴Candid, Pricing
⁵Bankrate, How much do dental implants cost?
⁶TeethXpress, Cost of Dental Implants
⁷Medicare, Dental Service Coverage
⁸Medicare, Medicare Advantage Plans cover all Medicare services