Top 5 VoIP Providers in 2022 You Should Definitely Consider
VoIP or the Voice Over Internet Protocol is an innovative technology used by many businesses worldwide. Did you know that companies can save between 50-75% on monthly telephone bills thanks to VoIP systems? Even small companies can save up to $1200 per month with a VoIP service provider.
VoIP technology allows people to make calls using the internet. You can call any local or international number for a fraction of the cost of regular phone calls. But hold on, of the many VoIP service providers available now, how can you choose the best one? To help you with your best decision-making, we've ranked the top 5 VoIP providers in 2022 that you should definitely consider.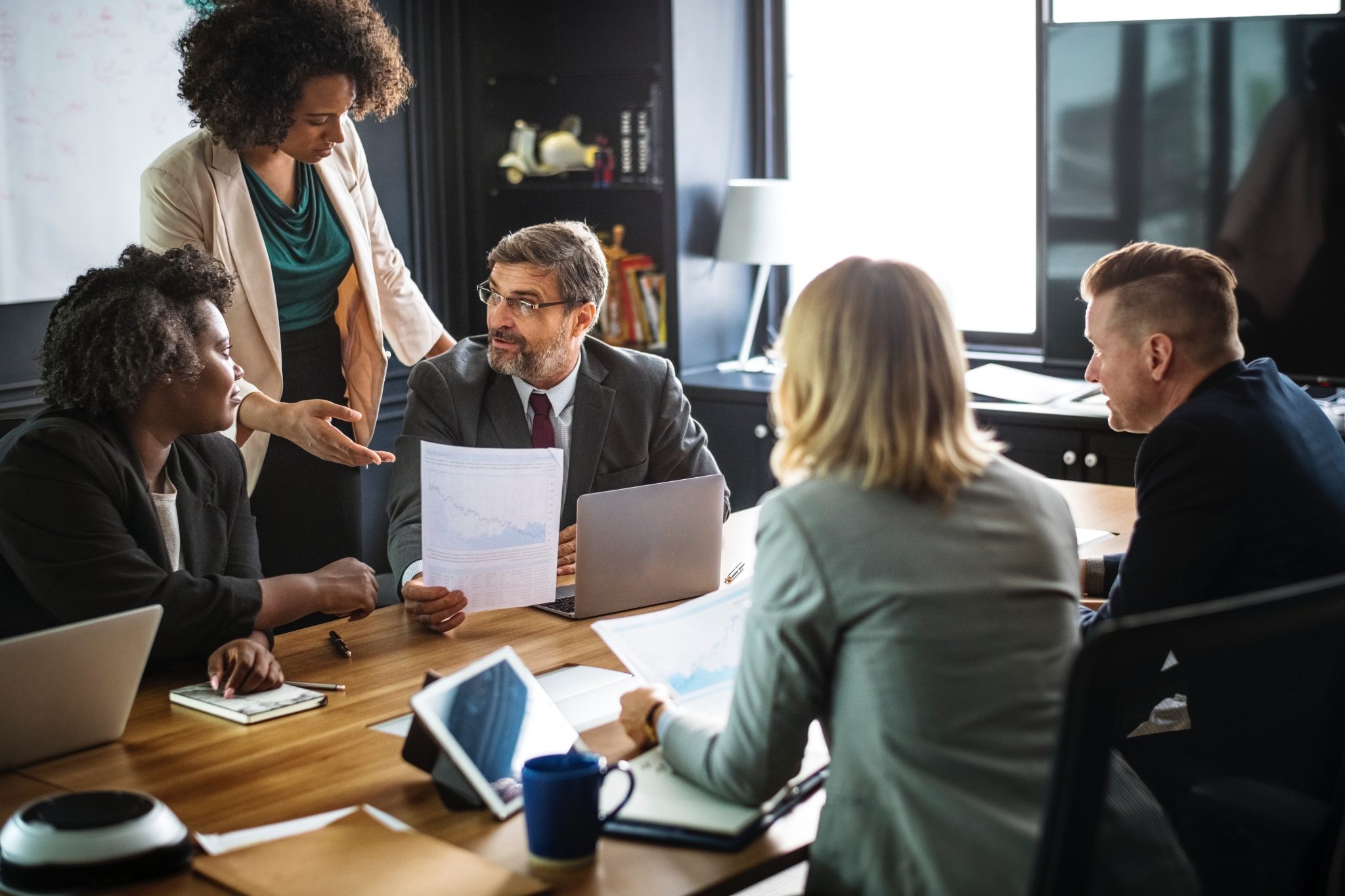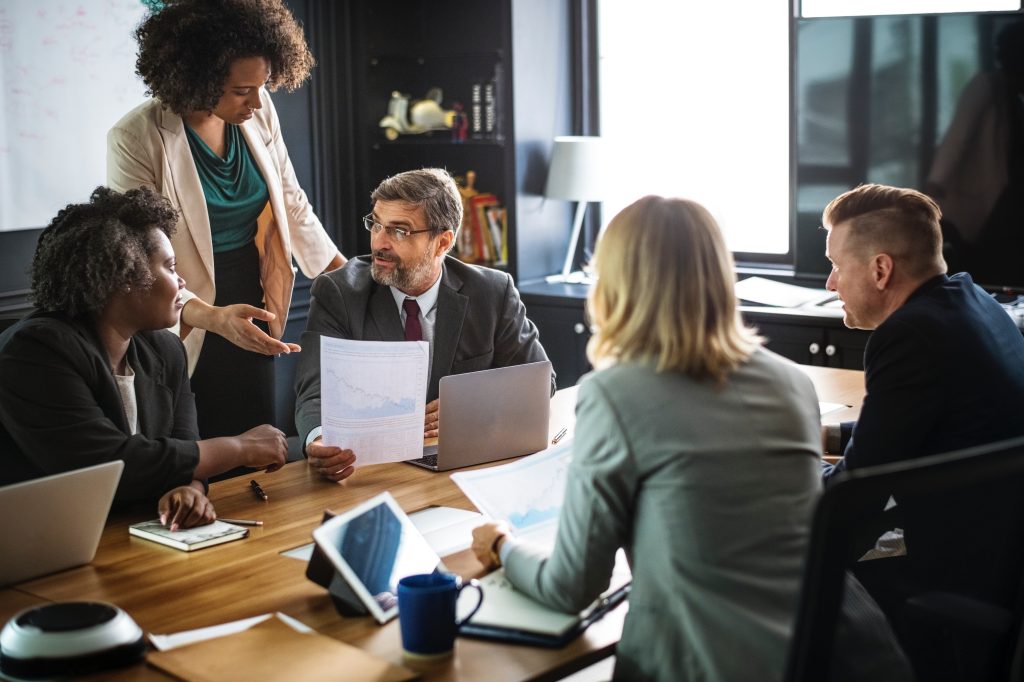 1. Vonage
On top of the list of one of the best VoIP providers is Vonage. Vonage ranked third as the Best Small Business Phone Systems of 2022 in the US News 360 reviews. Every business deserves superb business phone service, and Vonage won't disappoint.
With their affordable business package, customizable plans, and enhanced functionality, communication in and out of the company have never been this hassle-free.
The latest rates of Vonage include:
$19.99 per month per line: Basic Mobile rate includes mobile and desktop apps, unlimited calls, unlimited messages, Vonage App center, and unlimited team messaging.
$29.99 per month per line: The most popular line and premium line offered by Vonage. Now you can collaborate and communicate using desktop and mobile apps plus IP desk phones. This premium plan includes all mobile plan inclusions, unlimited meetings for up to 100, CRM integration, multi-level auto attendant, and IP desk phone capability.
$39.99 per month per line: If you want a more advanced plan for your big company, this one's for you. This includes premium plan features, call-recording features, group calls, and visual voicemail. 1
Pros
Easy set-up and installation process
Includes call-forwarding to different locations
Vonage works on WiFI and internet data
99.99% uptime reliability
The ability to keep your existing number
Cons
The plan may get expensive when there are added features
Customer service is slammed, especially during the peak hours
2. 8×8
With over 2 million happy business owners using the 8×8 VoIP business phone, we endorse 8×8 as one of the best VoIP providers. 8×8 uses an integrated cloud communication system and contact center platforms. The platform provides flexibility, resilience, and reliability so employees and customers can quickly interact, no matter where they are in the world.
The 8×8 VoIP system offers an easy-to-set-up platform with IP phones included and nifty features that can help the company progress. As for prices, they offer a price-quote system, and your monthly plan will depend on the features you select. Yes, that's right! You can customize your plan, and add unlimited calls, call-forwarding, video conferencing, and more. 2
The latest prices of 8×8 include:
$15 per user per month: Small business phone system for up to 10 users. Inclusive of video and voice messaging, unlimited calls in the US and Canada, intelligent call routing and auto-attendant
$24 per user per month: The X2 package includes unlimited voice calling for 14 countries, video meetings for up to 500 participants, team messaging, business SMS, 99.99% uptime guarantee
$44 per user per month: Everything in the X2 package plus unlimited voice calling for 48 countries, front desk for receptions and operators, supervisor analytics, and more
Pros
99.99% uptime and reliability
A great choice for small and large businesses
Flexible prices
AI-powered workflows
Global connectivity with local and international numbers
HD video meetings and mobile screen-sharing
Productive team chat collaborations and other chat platforms
Embeddable communications and APIs
Cons
24/7 customer service is not available
Videoconferencing with hundreds of participants may lag.
3. RingCentral
Another top-ranked VoIP provider is RingCentral. The company offers four different types of plans, each designed to suit the needs of every business. RingCentral provides a reliable communication platform that includes mobile apps, business SMS, online meetings, a phone system, and many more.
The latest prices of RingCentral include:
$19.99 per user per month: The Essentials plan includes messaging and calling features and can accommodate up to 20 users, making it perfect for small businesses. It also includes unlimited calls to the US and Canada, plus business SMS, team messaging, and document sharing services.
$27.99 per user per month: Enjoy the perks of the Essentials package plus many more features. This Standard package has no limit on the number of users, business phone numbers for over 100 countries, unlimited internet fax, audio conferencing, quality service reports, and many more.
$34.99 per user per month: If you have a bigger company, this Premium package is the best value for you. Enjoy the Standard inclusions plus Open API, Multi-site admin and management, and many more.
$59.99 per user per month: Premium package plus more features like device status reports, device status alerts, and unlimited storage. 3
Pros
Offers free trial period
Choose an annual plan and save up to 33%
24-hour support and reliable customer service support
Quick purchasing and installment
Cons
Changing the voicemail is a little complicated.
Inability to personalize greeting messages for conference calls
4. Jive
Jive VoIP services is another great people-centric collaboration hub offering affordable packages for small to big businesses. Collaborate, communicate and connect with one of the leading VoIP companies worldwide.
The latest prices of Jive include:
Jive offers their plan for as low as $19.95 per user per month. For an additional cost, you can customize your plan and add the features you think will be helpful for your company. Jive is user-friendly and easy to set up. Enjoy the desktop features, including video conference, split calls, extension calling, and so much more, through the comfort of your mobile device.
Pros
Easy to manage and setup
Useful reporting tools
Affordable and flexible plans
Unlimited auto-attendants
Multiple call monitoring features
Cons
You need to have a separate storage account if you want to call recording
Adding existing phones can be tedious
5. MegaPath
Last but definitely not, the least beast VoIP service provider is MegaPath. The company was founded in 1996, and with over 35 years of being in the industry, they have proven their great performance in helping businesses seamlessly.
You'll love MegaPath because they offer more than 50 features for intuitive and professional business voice calls. Also, MegaPath boasts MegaPath One, an ideal app for Unified Communications that allows company employees to take part in video conferencing even when on the move.
The latest prices of MegaPath include:
$19.95 per user per month: Their basic plan includes unlimited national calls and more than 50 communication features.
$29.95 per user per month: This premium-level plan is perfect for small to big businesses. It already includes the MegaPath One UC.
$39.90 per user per month: This enterprise voice plan has all the features of the entry-level and premium-level plans plus call recording.
Pros
Boasts more than 50 available call features
No contracts
30-day guarantee
Unlimited national calling
Cons
Additional charges for features like call recording and e-fax
Few users report slow speed
Choose the Right VoIP Providers Now!
Choosing the right VoIP provider can significantly help if you want your business to succeed. In addition to choosing the leading service providers, you also get top-notch service and rest assured, your business can save a significant amount of money in the long run.
Just a friendly reminder before choosing your VoIP provider, always do your research before making a final decision. Be thorough and compare the options mentioned above. List down the pros and cons like what we did above and determine which services would best benefit your company and employees' needs.
References:
1 Vonage Business Communications
2 8×8 Official Website
3 RingCentral Official Website