Choose The Perfect Driving Job For You: Uber, Truck, And Bus Driving Compared
In the new gig economy, getting a job is easier than ever before, especially if you have a vehicle and know how to use a smartphone app. It is possible to make $15 an hour as an Uber or Lyft driver without particular qualifications or certifications. Having a clean driving record, your own vehicle, and personal auto insurance is all you need. Then you'll be able to deliver food, various commodities, or passengers around the city.
Many people are looking for a driving job, notably those in the trucking industry, which is still the most popular in the United States¹. Many possibilities are available to you, whether you're trying to earn extra money or work as a full-time driver.
So if you're thinking about becoming an Uber or Lyft driver, it's a good idea to check the best driving jobs out there. Here are the top methods to make money driving.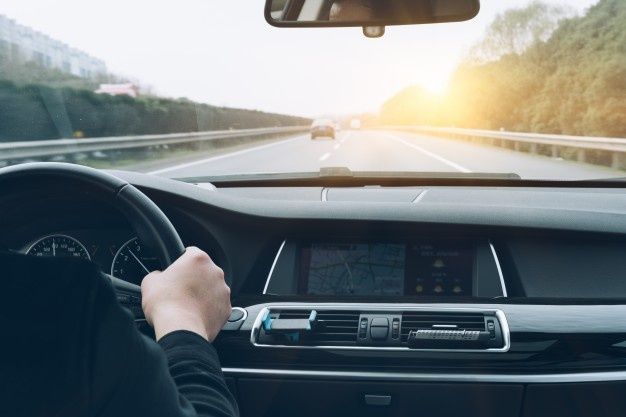 Food Delivery Jobs
New apps let anyone with a vehicle and some time on their hands go to local establishments and pick up other people's takeout orders before delivering them to their customers' homes. If you have a car or even a bicycle, you can utilize apps like DoorDash and Postmates to assist local businesses in delivering their meals to people who order them online from their computers.
As a driver for either DoorDash or Postmates, you can get behind the wheel of any operational vehicle. You'll need to be at least or over 18 years old and have a valid driver's license to get started. Additionally, all new drivers must pass a background check. RideSharingDriver.com believes that DoorDash and Postmates drivers can earn $8 to $15 an hour, depending on the hours they work².
Truck Driving Jobs
For those looking for a good source of income, trucking is still a viable alternative. According to Indeed, the average weekly wage for a truck driver in the United States is $1,300³. If you're willing to work for yourself, you can earn a lot more money than you would if a company employed you.
An app can't get you into the trucking business, but it can help you get started. In the United States, a commercial driver's license is required before you may operate a semi. In order to do this, you'll need substantial training. As a condition of employment as a truck driver, several companies require applicants to complete a truck driving school.
After you've been recruited, you can either drive a truck owned by your employer or lease or buy your own truck to drive. The firm that hires you as a driver sets your work schedule and salary. However, if you own your own vehicle, you may set your own timetable and hourly fee with other firms. There are plenty of lucrative jobs for truck drivers out there; the trick is to discover the best ones by doing your homework.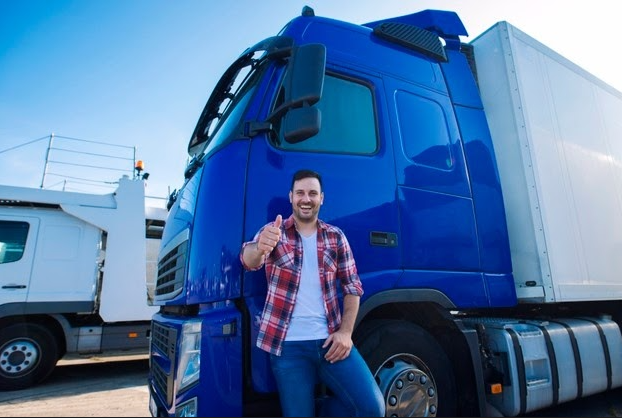 Bus Driving Job
Bus driving may not be your primary option, but it may be a rewarding career path for those who enjoy the road. According to the U.S. Bureau of Labor Statistics, bus drivers make an average of $16.56 per hour⁴. However, the pay is much more excellent in major cities.
The median compensation for a shuttle bus driver is $12.30 per hour as per PayScale. You don't necessarily require a commercial driver's license to operate a shuttle bus.
For many people, a driving job can open the door to a high-paying job or allow them to increase their income each month. In most circumstances, it's simple to get started, and there's an opportunity to progress. Start from the bottom and work your way up if you're serious about advancing your career. Driving jobs can be found online at any time.
Ride-Sharing Jobs
The process of becoming a Lyft or Uber driver is straightforward. With a four-door car and a smartphone, you can start using a ride-sharing app. As with Uber and Lyft, new drivers must meet the same fundamental standards.
Applicants must be at least or over 21 years of age.
Drivers must have a valid license to operate a vehicle.
At least one year of driving experience is required.
To get started with Uber or Lyft, all you need to do is complete these basic requirements.
In order to make $50,000 a year as an Uber or Lyft driver, you'll need to complete 60 or 84 rides a week, as per independent research reported by Forbes. The money you may earn using a ride-sharing app varies significantly by city, but according to NerdWallet, the national average for Uber drivers is $15.97 per ride and $11.48 for Lyft drivers. Drivers may earn up to $1,500 a week with Uber and receive up to $1,000 just for signing up, according to the company's current advertising.
In most large cities, ride-sharing apps like Uber and Lyft will pay you more than the minimum wage for most jobs, regardless of how many hours you work or how many rides you take.
What's the Best Driving Job for You?
If you get a driving job, you could be on your way to a high-paying career or a steady flow of extra cash. If you have a vehicle, you may apply for many of these new and innovative occupations simply from your smartphone. Once you've gained some expertise, you'll be able to make more money and determine your own working hours.
Starting out in the transportation industry is best done by finding a job and working there for a while before going up the ladder. Uber, Lyft, Postmates, GrubHub, and Amazon are all internet-based organizations that require more drivers, and you can find the most recent vacancies online.
A simple search on the internet is a great way to look for your next driving position. We suggest examining 3 or 4 choices before settling on one. Online research is usually the quickest and most thorough technique to uncover all the benefits and drawbacks.
References:
¹Why Trucking is Still America's Number One Job
²What's the best driver job? Uber, Lyft, truck driver, or something else?
³Truck Driver salary in United States
⁴U.S. Bureau of Labor Statistics, Passenger Vehicle Drivers