Here are Some Programs that Offer Free or Low-Cost Internet Access:
In today's world, internet access has become a necessity. Unfortunately, the average monthly internet bill of $36.33 can be a burden for low-income households. Additionally, depending on your internet speed and usage, this cost can quickly add up.
Fortunately, certain companies provide significantly discounted or free internet services to individuals who meet income requirements. Check out these programs that can assist you in affording internet service right away.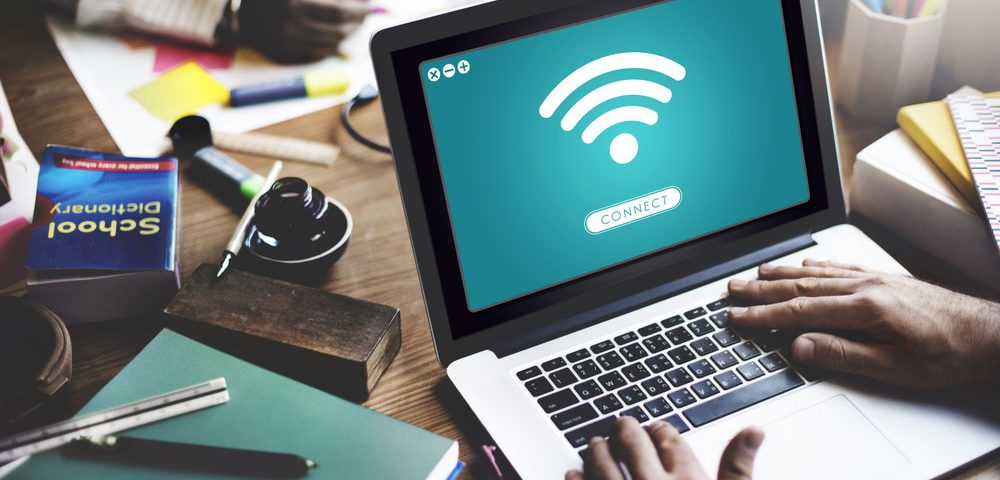 Xfinity Internet
Xfinity Internet has introduced its Affordable Connectivity Program, which offers significant savings on high-speed internet for eligible applicants. This program is a long-term replacement for the Emergency Broadband Benefit and provides a subsidy that covers up to $30 per month for Xfinity internet. Customers residing in Tribal lands can receive up to $75 per month.
A household can be considered eligible if its total income is at or below twice the federal poverty level, or if any member of the household meets any of the following criteria:
To be eligible for certain programs offering discounted or free internet, households must meet income criteria or have a member meeting specific criteria such as:
Enrolled in Medicaid
Receiving benefits from the Supplemental Nutrition Assistance Program (SNAP)
Receiving Supplemental Security Income (SSI)
Receiving Federal Public Housing Assistance
Receiving Veterans and Survivors Pension Benefit
Participating in Tribal Programs for Residents for Qualifying Tribal Lands
Enrolled in the free and reduced-price school lunch program or the school breakfast program through the USDA Community Eligibility Provision
Received a federal Pell Grant during the current award year.
The Xfinity Internet plan offers more than just internet access. It includes extra benefits like millions of Xfinity Wi-Fi hotspots, xFi Advanced Security, and the option to buy an affordable entry-level computer. However, to be eligible for this plan, the applicant must live in an area where Comcast Internet Service is available. The subsidy amYou can enjoy the following benefits with Optimum Advantage Internet:
•Up to 50 Mbps internet speed;
•Free installation;
•Free Wi-Fi router;
•No data caps;
•No long-term contracts.ount will vary based on the chosen internet service plan, and it covers both the internet service and leased internet equipment.
Optimum Advantage Internet is a service that offers high-speed internet at a discounted rate of $14.99 per month for new customers or those who have disconnected their internet service for a 60-day period. The service is available to households that have students participating in the National School Lunch Program, seniors who are 65 years of age or older and eligible for SSI, as well as veterans. Eligible individuals may also qualify for the Emergency Broadband Benefit Program, which provides a monthly subsidy of up to $50 towards their internet services.
Low-Cost AT&T Internet
AT&T's Access program provides low-cost internet services for individuals with limited income, offering speeds up to 25 Mbps. Depending on the area, the monthly cost can be $10 or less, and no deposit or annual contract is required. Additionally, Wi-Fi installation is free of charge.
Furthermore, AT&T is presently waiving home internet data overage charges in response to the ongoing health crisis. To determine the duration of this incentive, you can conduct an online search or communicate with an AT&T customer service representative.
To be eligible for the Access from AT&T program, you need to qualify for any of the following four programs: • Supplemental Nutritional Access Program • Supplemental Security Income (for California residents only) • Temporary household income • Temporary National School Lunch and Head Start Programs.
Government Internet Programs
Congress has established the Affordable Connectivity Program with a budget of $14 billion to provide long-term support for broadband accessibility, replacing the Emergency Broadband Benefit Program. This initiative aims to ensure sustained internet connectivity affordability for essential services such as work, school, and healthcare.
The Affordable Connectivity Program, a Congress-established initiative with a $14 billion budget, aims to provide sustained support for broadband accessibility, replacing the Emergency Broadband Benefit Program. To qualify for the program, households need to meet new eligibility criteria such as receiving WIC benefits or having an income at or below 200% of the Federal Poverty Guidelines. While the program's maximum monthly benefit has reduced from $50 to $30 for households that don't qualify for Tribal lands, households residing on Tribal lands remain eligible for the $75 monthly benefit.
Explore Additional Options to Access Free Internet Online Access to high-speed internet is a fundamental need for tasks such as school, work, and media streaming. If you are having difficulty covering your internet bill, there may be initiatives available through government or internet service providers that can provide assistance.
Make sure to apply for the Emergency Broadband Benefit Program through your preferred internet provider as it may cover your entire monthly bill temporarily. You can check your eligibility and apply for the program online.
In addition to temporary subsidies, internet providers like AT&T and Optimum Advantage Internet offer low monthly rates that you may qualify for. Do your own research to find out more about various internet options that meet your needs and budget.
Optimum Advantage Internet
New customers or those who have disconnected their internet service for a 60-day period can take advantage of Optimum's high-speed internet service for only $14.99 per month.