New Medicare Changes In 2022
Medicare undergoes revisions every year. And next year's Medicare open enrollment period has arrived, bringing with it a wealth of information on upcoming changes to both Original Medicare and Medicare Advantage plans. In 2022, Medicare will have several new benefits and modifications. Keeping up with these changes as a beneficiary is critical. Take the time to familiarize yourself with the revisions, how they may affect your medical care, and how they impact your out-of-pocket healthcare spending.
Medicare beneficiaries have a limited time from October 15 to December 7 to revise their plans and coverage for the upcoming year. All details regarding how Medicare is changing this year, including how much it will cost in 2022, are provided here.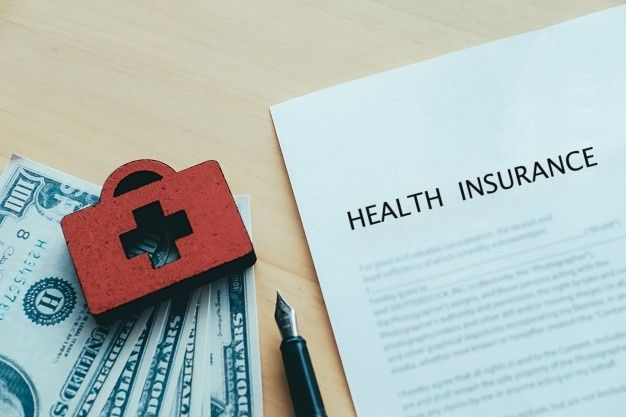 The Cost of Original Medicare Is Increasing
Part A and Part B make up the Original Medicare program. Additionally, a second Medicare drug plan, referred to as Part D, is available. There will be significant changes to deductibles, coinsurance, and premiums this coming 2022.
Medicare Part A
Medicare beneficiaries who pay a premium for Part A coverage will see their premiums increase, reaching $499 a month in 2022, up from $471 per month this year. This premium is applicable if you worked for less than 30 quarters and paid Medicare taxes. The monthly premium for Medicare Part A for those who have worked and paid Medicare taxes for 30 to 39 quarters will be $274 in 2022, increasing $15 from the $259 cost for 2021. You must have paid Medicare taxes for at least 40 quarters to avoid paying a premium.
During each benefit period, the Part A inpatient hospital deductible will rise from $1,484 in 2021 to $1,556 in 2022. Additionally, coinsurance is rising in the following ways:
Days 1 to 60 of hospitalization: Members do not have to pay a coinsurance fee during any benefit duration.
Days 61 to 90 of hospitalization: Members pay $389 per day in coinsurance for each benefit period, increasing $371 in 2021.
91 days or more of hospitalization: After day 90 of a benefit period, members pay $778 coinsurance for each "lifetime reserve day," increasing from $742 in 2021. Members are entitled to a maximum of 60 lifetime reserve days.
There will be no coinsurance for the first 20 days of each benefit period, but the cost of treatment for days 21 to 100 will rise to $194.50 per day in 2022, up from $185.50 per day in 2021.
Medicare Part B
All Medicare beneficiaries must pay a monthly Part B premium, which will rise to $170.10 in 2022 from $148.50 in 2021. You may have to pay a more significant premium depending on your income. Taxpayers who earn more than $91,000 (or $182,000 if filing as a married couple) are subject to an extra $68 to $408.20 per month in addition to the Medicare Part B premium, depending on their modified adjusted gross income.
In 2022, the Part B deductible will rise to $233, up from $203 in 2021. Typically, you will be responsible for 20% of Medicare-approved Part B costs after your deductible has been met.
Medicare Part D
Beginning in 2022, the average monthly premium for Medicare Part D prescription drug coverage will be $33. That is $1.53 less than in 2021. People with adjusted gross incomes over $91,000 (or married and have an income over $182,000) may pay up to an additional $12.40–$77.90 each month in Part D premiums.
Lower Premiums for Medicare Advantage
There will be an average monthly premium of $19 for Medicare Advantage plans in 2022, down from $21.22 in 2021. Members of Medicare Advantage continue to be liable for the monthly Medicare Part B premium, which will be $170.10 in 2022.
The number of people applying for Medicare Advantage is expected to increase next year, as well. The CMS estimates that in 2022, 29.5 million people will enroll in a Medicare Advantage plan, compared to 26.9 million this year.
In 2022, there will be 3,834 Medicare Advantage plans to choose from, an increase of 8% from the number of programs available in 2021. 59% of the 2022 plans are health maintenance organizations (HMOs), and 37% are preferred provider organizations (PPOs), respectively.
Making Plan Changes
Medicare coverage changes made during open enrollment will take effect on January 1 of the following year. Original Medicare can be changed to Medicare Advantage or vice versa throughout this open enrollment period, from October 15 to December 7.
Changing your Medicare Advantage plan after the enrollment period has finished is permitted until March 31. During this period, you may engage in the activities listed below:
Switch Medicare Advantage plans.
Return to Original Medicare with the option of joining a Part D prescription medication plan
To apply for a Medicare Advantage plan during the open enrollment, you must be enrolled in Original Medicare. As a result, a Medigap policy isn't available if you return to your Original Medicare. Once you request a plan change, your coverage will begin on the first day of the following month.