Tips on How to Prevent Hair Loss: The Easy Way
As you walk inside the room, people notice something different. It's not the clicky clock of your watch nor the galloping stride of your walk; it is your gorgeous hair. Your hair catches attention wherever you go; it's your crowning glory.
Yet, no matter how beautiful your hair is or how much you take care of your hair, hair loss is inevitable to some, especially as you age. In some cases, people encounter hair loss due to factors such as stress, diet, or heredity. When you think you are losing hair, ask your doctor first before you start any treatments. But it is best to be aware of why you can experience hair loss or what you can do to prevent it.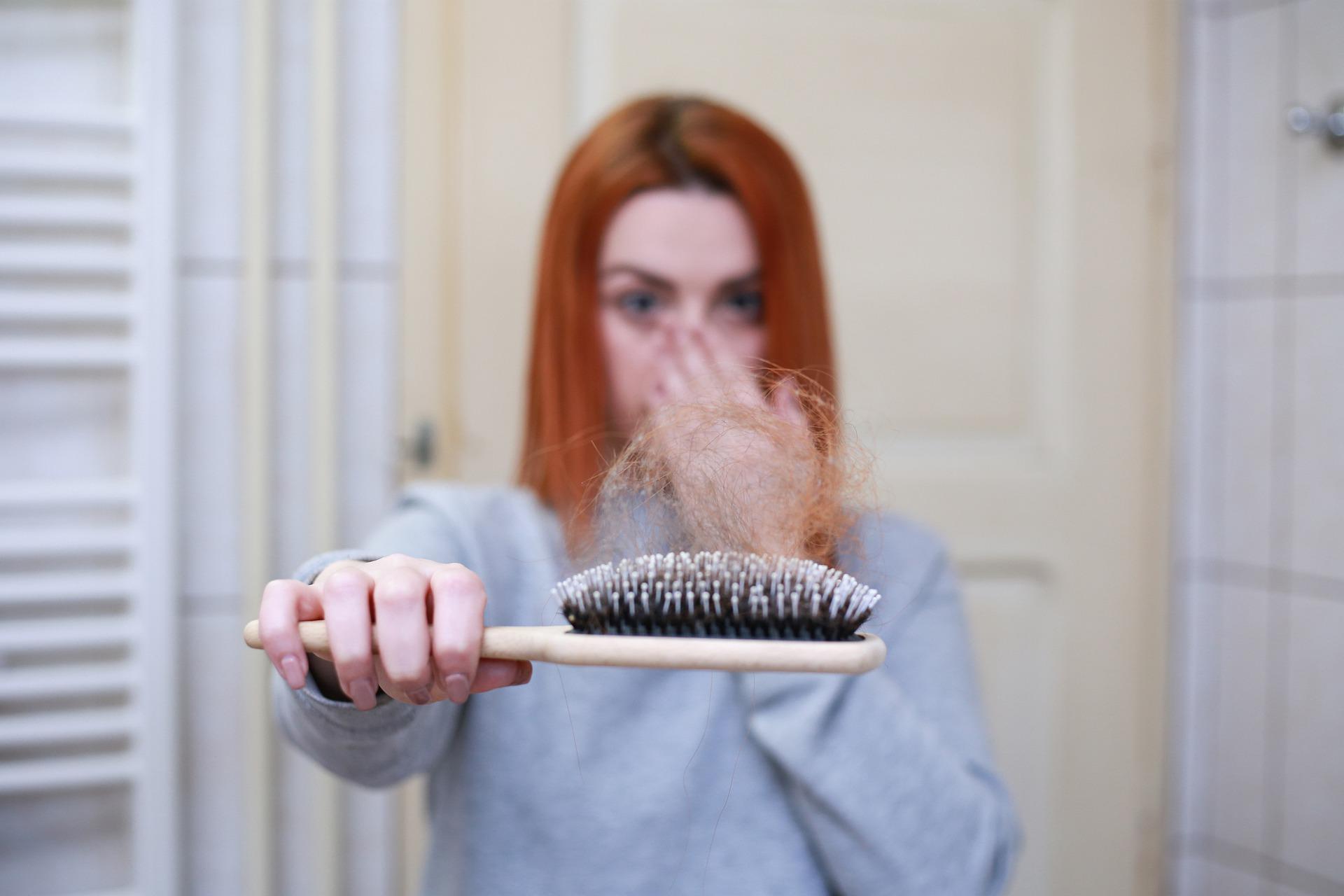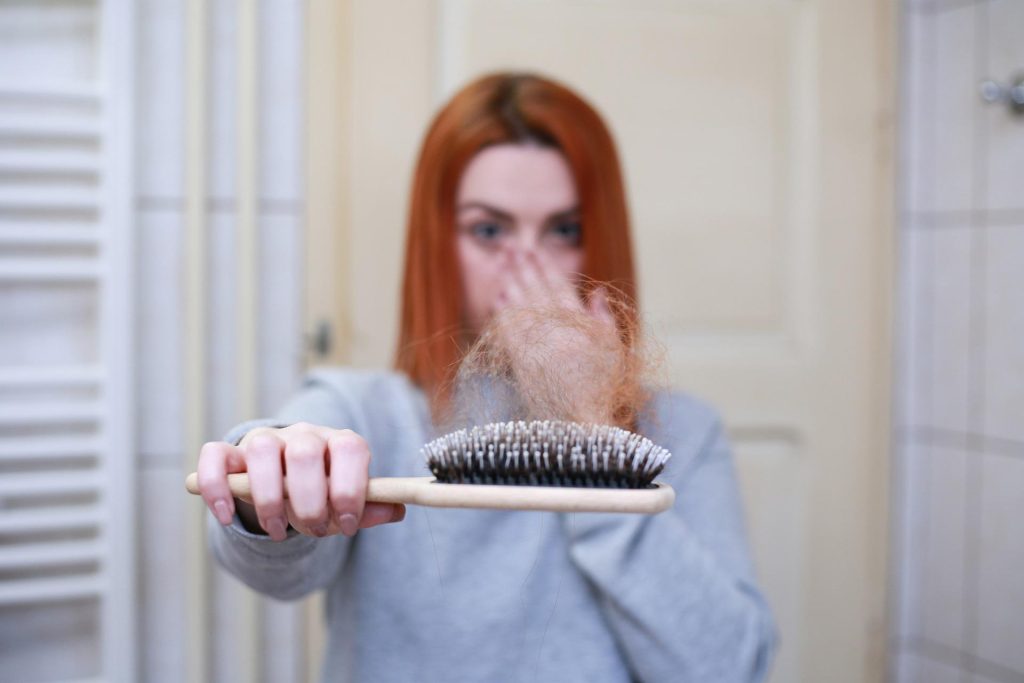 What are the Common Causes of Hair Loss?
Most people encounter hair loss. Some causes are your genes, old age, medication, and a lot more. Some factors can contribute to hair loss. Having said that, your doctor can tell you about your hair loss through what the hair loss would look like. It can be the following:
Patchy hair loss: Twisting your hair, pulled hair, or too tight ponytails and braid hair. These can contribute to hair loss. Some are results of infection.
Diffuse hair loss: Caused by a poor diet choice, side effects from medicines that you take, and cancer. 1
If you have hair loss that occurred so suddenly, or your hair fall starts to become concerning, talk to your doctor about it. It's best to consult your doctor to ensure that you are healthy before starting any hair treatments.
Vitamins and Ingredients that Help Prevent Hair Loss
You need to know the seven vitamins or ingredients recommended for preventing hair loss:
Histidine: This is an amino acid that helps ensure that our body is working well in fixing damaged cells in our body. Histidine handles the absorption of excess copper from your hair.
Phyto-caffeine: Caffeine stops too much testosterone found in the root of your hair. Testosterone stops your hair from growing. Studies show that phyto-caffeine prevents menopausal hair loss.
Niacin (Vitamin B3): Vitamin B3 helps your hair look full and alive. It helps your blood to flow to your scalp and thus prevents hair loss.
Biotin (Vitamin H): You can find this vitamin in the food that you eat and supplements. It helps keep your hair from breakage and makes your hair look full.
Essential Oils: Essential oils such as lemongrass, lavender, thyme, and peppermint help to make your hair strong and healthy.
Minoxidil: This is added to some shampoos that treat your hair loss. And this is approved by the Food and Drug Administration.
Saw Palmetto: Is an ingredient that helps stop testosterone from stopping your hair from growing. 2
Hair Products that Help Prevent Hair Loss
There are many products that can help prevent your hair loss problem. Here are some products that can improve hair health.
Hims Hair Thickening Shampoo: The main ingredient here is the saw palmetto. This ingredient makes the hair thicker. Based on studies, saw palmetto stops the hormone that starts hair loss.
Hers Shampoo: Saw palmetto is the main ingredient. You can also find pumpkin seeds oil in the ingredients. Some people who tried this product loved the result. But some noticed that their hair feels greasy after use, which is normal.
Keeps Thickening Shampoo: It has three main ingredients that prevent hair loss. These are biotin, caffeine, and green tea. Caffeine is the main ingredient that promotes hair growth. Then biotin helps prevent hair loss.
Plantur 39 Phyto-Caffeine Shampoo: This product is used during menopause. The main ingredient of this product is caffeine which makes your hair grow.
Botanical Hari Growth Lab Lavender Cypress Thickening Shampoo: Lavender is the main ingredient. Based on studies, lavender has enzymes that make your hair and tissues grow.
Herbal Essences BioRenew Argan Oil Shampoo: Argan oil is the main ingredient. It helps omit excess copper from the body. Copper helps our brain function well. If there is a lot of copper not used in the body, it causes your hair to go dry.
Lush Fly Away Shampoo Bar: The ingredients that you can find in this product is salt and lemon oil. Lemon oil is best for oily and dry hair. If you are an advocate for the environment, this product is best for you. This shampoo bar doesn't use plastic to add pollution to the environment.
Yellowbird Peppermint Shampoo Bar: This is for peppermint scent lovers. It doesn't only smell refreshing, but peppermints are also beneficial to your hair. It helps your hair grow. 3
Things You Need to Know on How to Prevent Hair Loss
In most cases, hair loss can be preventable. You can do so depending on the treatment plan of your choice. There are some who prefer supplements or medication and, for some, a holistic approach. Here are different ways how you could prevent your hair loss:
Stress: Every day, people encounter stress. But if it causes you to lose your hair, then you should take things slow. Yoga can help you with that. There are yoga sessions for 5 minutes each day; you can take that for starters. If you handle stress differently, like going outdoors and hiking, you can do so.
Nutrition: The Mediterranean diet is best to prevent hair loss. These foods are basil, lentils, spinach, and a lot more green vegetables. The Mediterranean recipe is so easy to make. So easy to prepare, and you will enjoy how it makes you feel good. You can also eat eggs, chicken, and fish.
Scalp Massage: According to studies, massaging your scalp helps your hair grow. You not only feel good with the massage, but your hair also grows healthily at the same time.
Change hairstyle: You might want to change how you look or cut and pull your hair in your ponytail and braid. Pulling your hair up in a ponytail can cause hair loss.
Vitamins: Take vitamins that can help you with hair loss. Vitamin B and Vitamin D are the best choices. When you are taking Vitamin D, you need sun exposure so the body will absorb it.
Hair Oil: The best oil that you can use is coconut oil. It helps to moisturize your scalp and makes your hair look shiny.
Rest more: Rest helps you prevent hair loss. It can also improve your memory and reduce stress.
Avoid These Things to Stop the Hair Loss!
Avoid blow drying: Oops! You might want to stop using this if you are trying to prevent hair loss. It blows hot air that can cause your scalp to go dry. Not a good choice, right? You can use a fan if you want to dry your hair.
Avoid flat iron: If you don't know how to use it, then stop using it. A flat iron may burn your gorgeous hair and cause hair fall.
Medication: Some medications can cause hair loss like cancer treatment such chemotherapy drugs. Talk to your doctor if he can prescribe a medicine that won't affect your hair growth.
Chemical products: Products such as shampoos and conditioners containing harsh chemicals may cause hair loss. Check the ingredients and the label to avoid buying strong products for your hair.
Avoid brushing wet hair: Brushing wet hair can take off more than 100 strands of hair; you don't want that. When the hair is wet, the hair is a bit weak. That's why hair comes off even for a bit of brushing. Let your hair dry first before combing or brushing it.
Stop smoking: Smoking has a bad effect not only on your hair but your entire body.
Depression: This can cause the drying of your scalp, which can factor in your hair loss.
Drink fewer alcoholic beverages: Alcoholic beverages can contribute to your hair loss. Alcohol slows your body in absorbing nutrients from your food and supplements.
Conclusion
There are different ways to help you get nicer hair and prevent hair loss. It is not medicine or shampoos that you can rely on. The best effort for this is a holistic approach. Eat healthy foods, avoid stressful situations, and remember to rest.
These are inexpensive ways to take care of your body at the same time and prevent hair loss. Always remember, to talk to your doctor before you start to pursue any treatment options.
The tips mentioned above to prevent hair loss are not just for seniors but also for teens and adults as well. As you can see, preventing and battling hair loss is a lifestyle change, not a one-time quick-fix solution.
References:
1 Mayo Clinic / Hair loss
2 MedicineNet / Hair Loss (Alopecia)
3 Healthline / 8 Best Shampoos for Thinning Hair