Check Out the 2022 Dodge Ram Lineup
Are you ready for the Dodge Ram lineup this 2022? Once again, they have not disappointed us. Dodge Ram's success in the auto industry roots in the support of their loyal customers, which includes you. Why does everybody love Ram trucks? Not only do they make heavy-duty trucks, but also reliable and fair-priced cars that come loaded with great features.
So whether you need a rugged off-road machine, perhaps for your business needs, or a versatile daily car, you can trust either one of the Dodge Ram models to be a reliable investment. Without further ado, here is the Dodge Ram lineup for the 2022 model year.
2022 Ram TRX Ignition Edition
First, on the line-up of Dodge Ram's release, this year is the 2022 Ram TRX Ignition Edition. Grab the wheel, climb the trails and go ahead with the 2022 Ram TRX Ignition Edition. By far, this truck is one the fastest and most powerful pickup trucks recognized in the world. What can you expect from this monster on the road? Here are several of the features you can expect:
Features of the 2022 Ram TRX Ignition Edition
Wide Fenders: The box-outers and fenders have an extra 8 inches to be able to accommodate the seven air-flow nifty features and wider track. There's nothing like this on the road.
35-inch Tires: Yep, you read that right; that's not a typo error! The 2022 Ram TRX Ignition Edition boasts 35-inch tires. Furthermore, its stock tire is a Goodyear Wrangler Territory All Terrain with Beadlock-capable sidewalls and traction-focused tread. With this set of tires, you can drive off-road with confidence.
Epic Lighting: No doubt the 2022 Ram TRX Ignition Edition has a slick custom look with its epic lighting. You'll love its LED amber lamps integrated into a functional and useful hood scoop. Look sharp and sleek while driving this monster truck.
Hardcore Grilles: From afar, the hardcore grilles will catch your attention. But wait, the grilles are more than just an emblem; it has an excellent airflow feature that provides up to 39.2L of air per minute to its engine.
Tailored TRX: You can tailor your TRX depending on your individual style. With the Mopar® accessories make your trophy truck and mounted spare tire. You can also ensure a tailored performance and choose from the 8 selections of functional-tuned drive modes. You can also have it tailored for the acceleration rate by adding a Launch Control and Launch Assist.
Performance-Focused Steering Wheel: Unlike the other older models of the Dodge Ram, the 2022 Ram TRX Ignition Edition boasts a flat steering wheel with integrated aluminum shift paddles. Its flat bottom shape is available in carbon fiber with Alcantara suede accents.
12 Inches Touchscreen: Of course, what would a car be without a touchscreen head unit? The 2022 Ram TRX Ignition Edition comes with a 12-inch high-definition 5C Uconnect NAV touchscreen. It's suitable for performing off-road, customizable homepage, and a Ram connect.
Console Shifter: No matter how good-looking a car is, performance always takes the center stage, and this Dodge Ram unit will not disappoint. It has a unique center-mounted gear shifter both for automatic and manual shift mode1.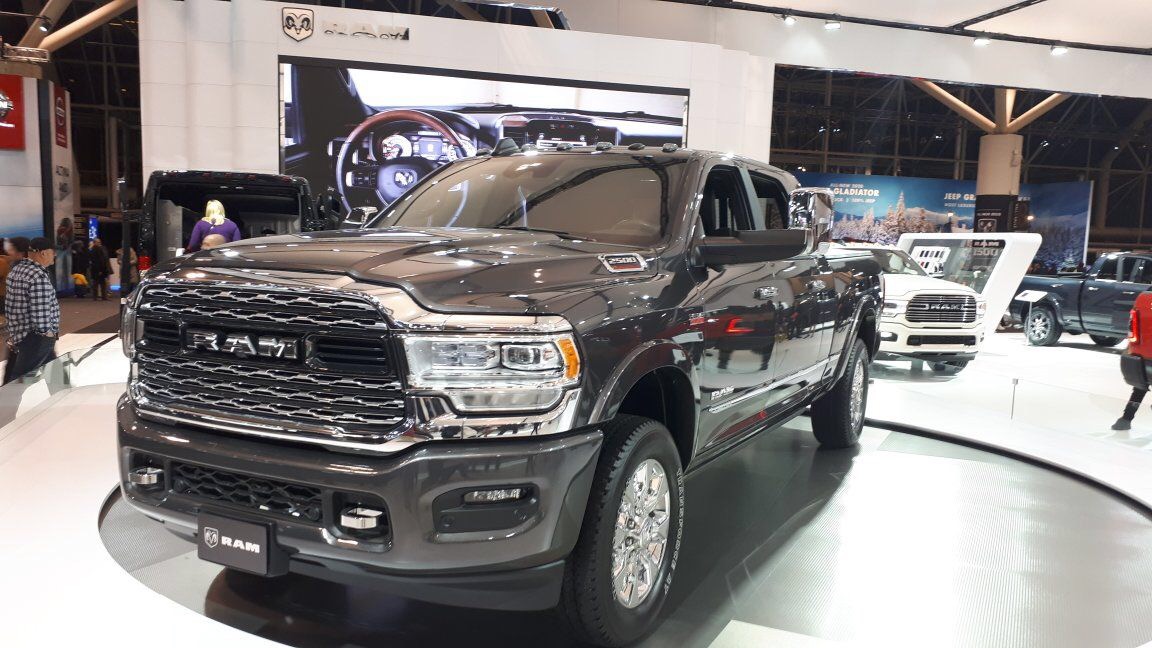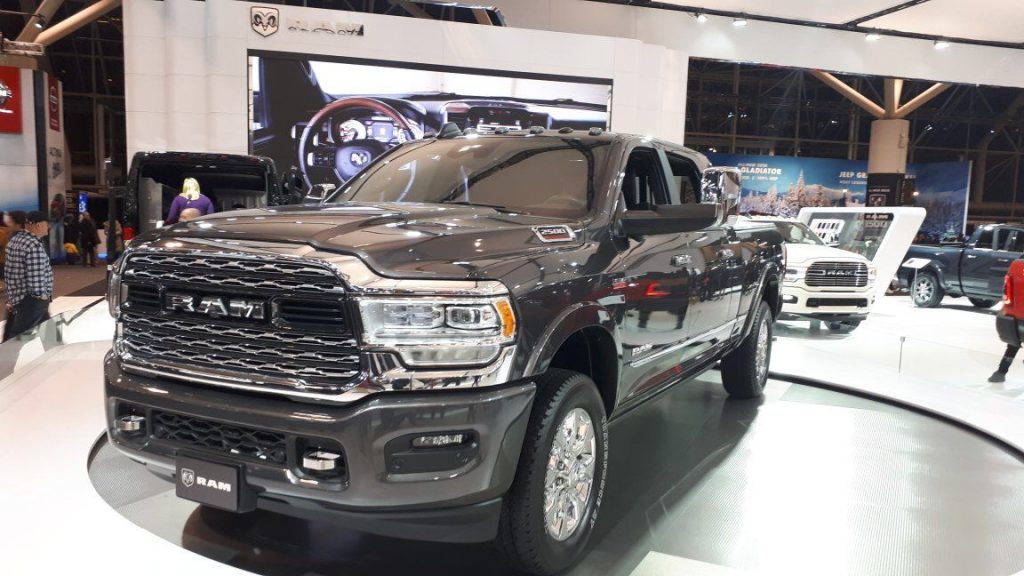 2022 Dodge Ram 1500 Laramie
For all performance enthusiasts out there, the 2022 Dodge Ram 1500 Laramie truck is for you. This is the G/T model that comes packed with full performance plus excellent technology features — all standard factory manufacturing.
The 2022 Dodge Ram 1500 Laramie is all customizable — its vehicle dynamics, G-force, engine performance, and many more that you can personalize depending on your needs. Other than that here are the specifications you can expect from the 2022 Dodge Ram 1500 Laramie.
Features of the 2022 Dodge Ram 1500 Laramie
Custom Graphics: The 2022 Dodge Ram 1500 Laramie comes with exclusive, creative decals featuring the sporty G/T logo that can be found all throughout the vehicle.
Aluminum Paddle Shifters: The truck's paddle shifters come with performance-inspired aluminum paddles. Its shifter is integrated behind the leather-wrapped steering wheel.
Center Shifter: Inspired by the Ram TRX, its center shifter takes center stage thanks to its unique console-mounted performance with a floor shifter wrapped in leather.
Bucket Seats: The intricate details will always seal the deal, and the 2022 Dodge Ram 1500 Laramie was intrinsically designed. Each seat comes with 12-way power; its headrest has a sporty G/T logo, plus it has ventilated and heated front bucket seats for maximum comfort.
Sport Performance Hood: Its hood comes with built-in airflow features as it is designed for maximum sports performance hood. The sport hood performance hood will keep the engine temperature low while ensuring high performance.
Mopar Cold Air Intake: The 2022 Dodge Ram 1500 Laramie comes with a Mopar Cold Air Intake; what exactly is it? It's found under the hood, this massive cold air intake is designed to maximize power generation.
Mopar Passive Cold-End Exhaust: The 2022 Dodge Ram 1500 Laramie comes with a Mopar Passive Cold-End Exhaust system that ensures optimal breathability for impressive sound and performance2.
2022 Ram 1500 Big Horn Backcountry
When the great outdoor calls, the 2022 Ram 1500 Big Horn Backcountry is the answer. With its exemplary performance, exterior enhancements, interior details, and many more details, you can take this beast into the wilderness with whole-hearted confidence. Here are the reasons why you need the 2022 Ram 1500 Big Horn Backcountry for your next adventure.
Unmistakable Front End: This sexy truck has a body-color grille surround with an added black mesh insert, a Ram grille badge, two-tone exterior paint, and black tow. The following features ensure that the Backcountry stands out from other Dodge Ram 1500 models.
Black Details: Black will always be sexy, and that's what you can see in the exterior details of the 2022 Ram 1500 Big Horn Backcountry. Its exterior details, such as headlamp bezels, badges, mirror caps, exhaust tips, and many more are outfitted with a sinister black finish.
Other details: Skid-resistant surfaces, black tubular side steps, high-strength construction, Mopar Deployable Bed Step, Mopar all-weather rear and front floor mats, exclusive Backcountry badge, premium cloth seats with MOLLE straps for your outdoor essentials.
Choose Your Beast!
Dodge Ram was recognized as the Top Safety Pick and Pickup Truck of 2019 and Best Truck Brand of 2020. No doubt, the Dodge Ram reflects the excellent quality, performance, and endurance expected of a Ram truck. We can't wait for the recognition it deserves in the next few years.
You can expect their modes to have the best class engines, high-strength steel frames, top-of-the-line safety features, and maximum style and comfort. At the end of the day, there's one thing we all know — Dodge Ram is a great investment, a worthy truck, and a reliable everyday car.
If you're planning to buy any of the Dodge Ram models mentioned above, you won't regret it, guaranteed! What's the next step in owning your dream car? Simply search for the best deals online and find the best car deals near you.
References:
1 Car and Driver 2022 Ram 1500 TRX
2 Ram Trucks