Data Entry Jobs For Seniors
A senior citizen may find a data entry job to be a suitable option, given the abundance of work from home or remote opportunities available for this type of work. Additionally, these jobs typically do not necessitate any college education, and many of them are entry-level roles that do not require prior experience.
Although there are various kinds of jobs categorized as "data entry", each one mandates three crucial elements:
Adeptness in typing quickly and precisely
Access to a proficiently functioning computer and internet connection
Acquaintance with operating the computer and familiarity with at least basic productivity software, particularly word processing applications.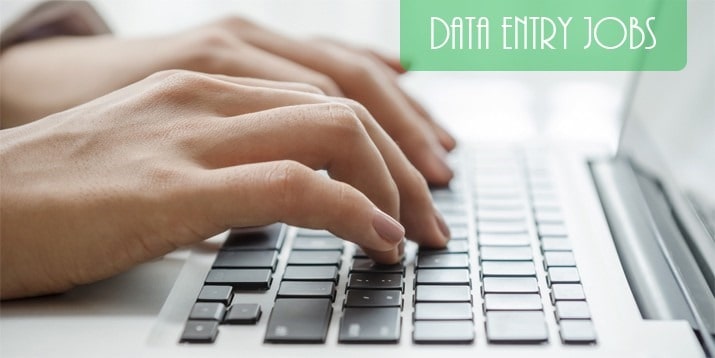 General Types Of Data Entry Jobs
The category of jobs typically included in "data entry" can be classified into four types:
Basic typing of letters and numbers, which involves taking information from sources like written reports or emails and entering it into a computer. This job requires speed and accuracy in typing.
Transcription, where information from audio or video recordings is typed into a computer, often including translation into another language. Here, accuracy and understanding are crucial, while speed is also important.
Editing, which involves reviewing and correcting data that has already been input by another person, particularly in areas like accounting, finance, and medicine. This job usually necessitates some knowledge in the subject matter being edited.
Specialist roles, requiring education and experience in a specialized field, such as medical billing and record keeping, legal documents, and real estate documents. Such positions tend to offer the highest pay.
Important Skills For Data Entry Jobs
● Fast and accurate typing skills
● Strong and constant attention to detail
● Excellent knowledge of grammar and syntax
● Strong productivity and time management skills
Ability and mind-set to do repetitive tasks
Data Entry Job Salaries and Job Opportunities
For on-site data entry jobs, salaries range from $10 to $22 per hour, with higher pay for those who possess more experience or specialization. However, for most work-from-home jobs, compensation is based on a per-piece basis as an independent contractor rather than an employee. Generally, the more efficient you are, the more you can earn. Additionally, similar to in-office jobs, those with more experience or specialization can expect higher pay per piece of work.
It's important to note that numerous work-from-home job opportunities, including data entry jobs, are scams. If you are required to pay any amount of money to obtain work, be extremely cautious. A reliable resource to explore legitimate work-from-home data entry jobs is https://www.thebalancecareers.com/legitimate-data-entry-jobs-from-home-3542500.